Cabo de Gata Villages
Across the almost lunar landscape of the Cabo de Gata Naural Park, with its volcanic craters and dried up river beds – the idyllic villages of the route appear almost like an oasis in a desert.
These are the places Spanish people go to when they want to get away from it all, a slice of flawless natural beauty in the largest protected area of natural space across the country.
As such, the villages themselves remain a bit of an enigma – or a well-kept secret!
Here, we've delved a bit deeper into a selection of beautiful villages found while walking in the Cabo de Gata, all with a fantastic array of hiking possibilities available in the surrounding area.
Agua Amarga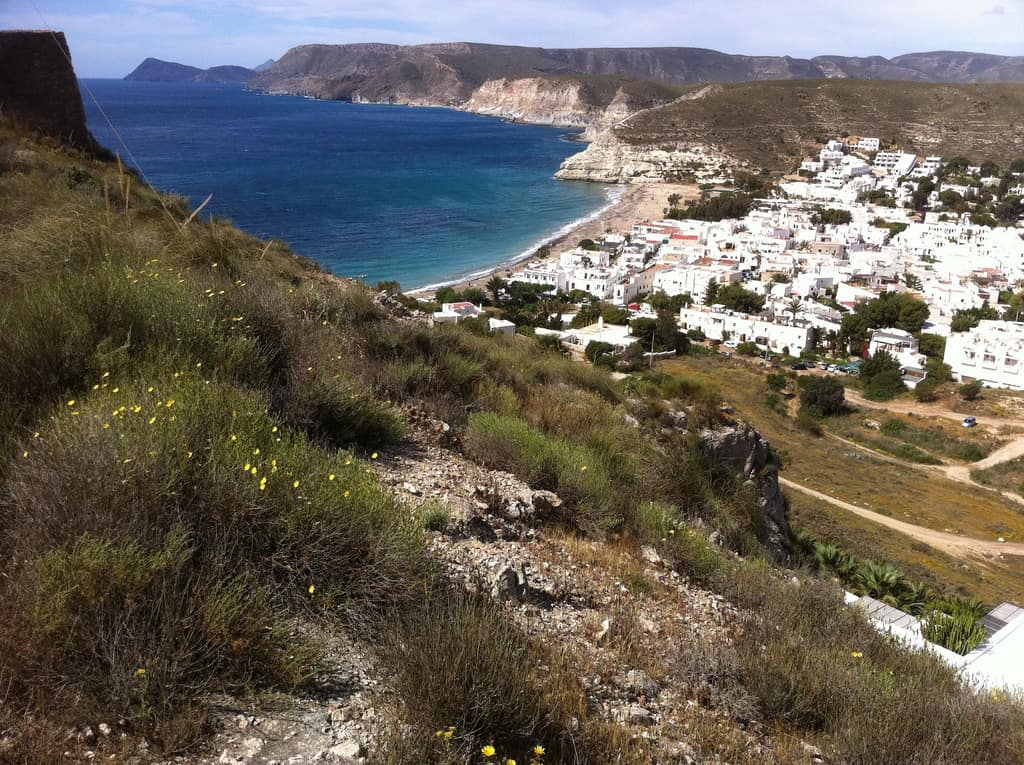 The beach-front town is the perfect escape from the ravages of mass-tourism, a place to enjoy fresh sea food on the beach and then find a good stretch of isolated coast for yourself in the nearby hidden coves and sands.
The former fishing village, and pueblos blanco (white town) is nearby the Playa Cala de Enmedio beach as well as the Agua Amarga beach.
Rodaquilar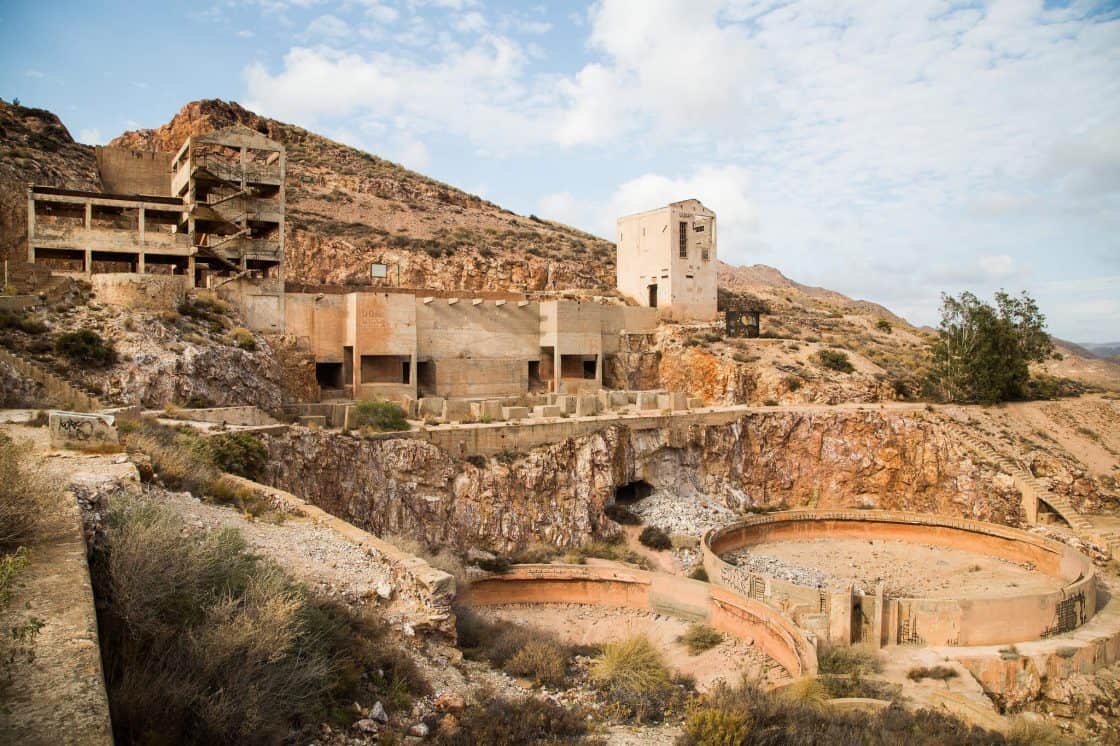 Surrounded by some of the most dramatic mountain scenery found in the national park, the sun-baked Wild West ridges of Rodalquilar made an appearance in Clint Eastwood's most iconic Spaghetti Westerns.
This is our only inland stop on the trek through the Cabo de Gata, from which you can explore the fascinating remains of an old gold mining industry before returning back to the pool after a long days hike out in the grand open plains.
San José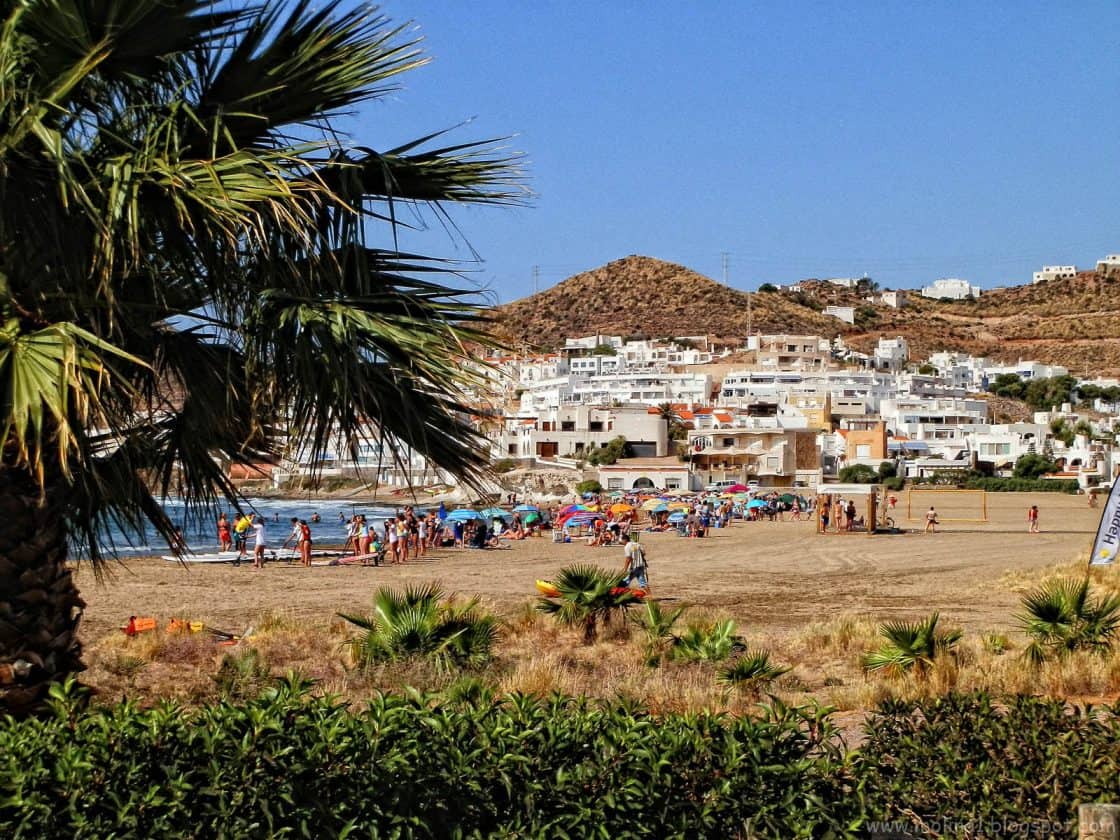 Arguably the most popular town across the region, the gleaming white walls of the eccentric seaside town of San José contrast with the surrounding arid landscape. Here, you have some of the regions most pristine beaches, all within walking distance, including: Playa de los Genoveses, Playa de Mónsul and Cala de la Media Luna.
Although this town is popular with Spanish locals, calling it a resort wouldn't do the relaxed, authentic nature of this fishing village justice. But, as you may expect from one of the larger villages on the coast, there are plenty of restaurants and tapas bars strewn across its narrows streets.
Looking for more info? Our Cabo de Gata page may help you or, take a look at our other Walks in Europe.
If there's anything more you'd like to find out about hiking in the Cabo de Gata, please don't hesitate to pop us an e-mail with your enquiry.