Cliffs and Castles on The Northumberland Coast Path
A walk that incorporates some of the country's most impressive castles, Warkworth, Bamburgh and Dunstanburgh among them
End your walk among the genteel streets of Berwick-upon-Tweed
Walk through a coastal landscape that has been designated as an Area of Outstanding Natural Beauty
Stop by in the seaside villages of Craster and Seahouses
An iconic British landscape depicted in the paintings of Lowry and Turner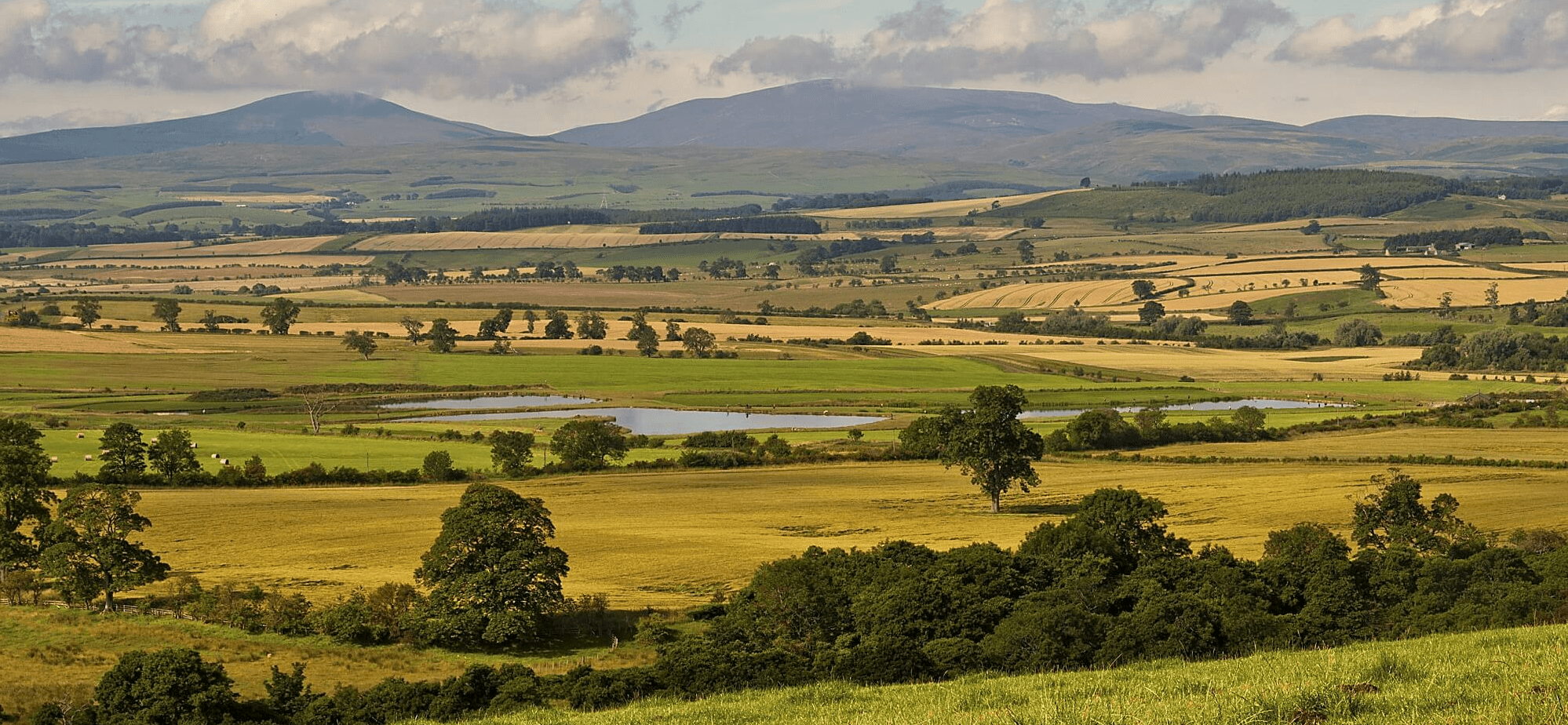 Walking the Northumberland Coast Path
The Northumberland Coast Path begins in the south at Creswell (near Morpeth) and finishes at Berwick-upon-Tweed-on the Scottish border. The Northumberland Coast Path meanders past golden dunes, sea bird colonies (particularly offshore on the Farne Islands – a worthwhile detour), nature reserves and stunning cliff scenery.
You come across the formidable masses of ancient castles at Warkworth, Dunstanburgh and Bamburgh- a romantic ruin jutting out into the crashing waves. You encounter the attractive old coastal villages of Alnmouth, Boulmer and Seahouses, as well as the unspoilt old harbours at St Abbs and Craster – be sure not to miss a smoked kipper supper in Craster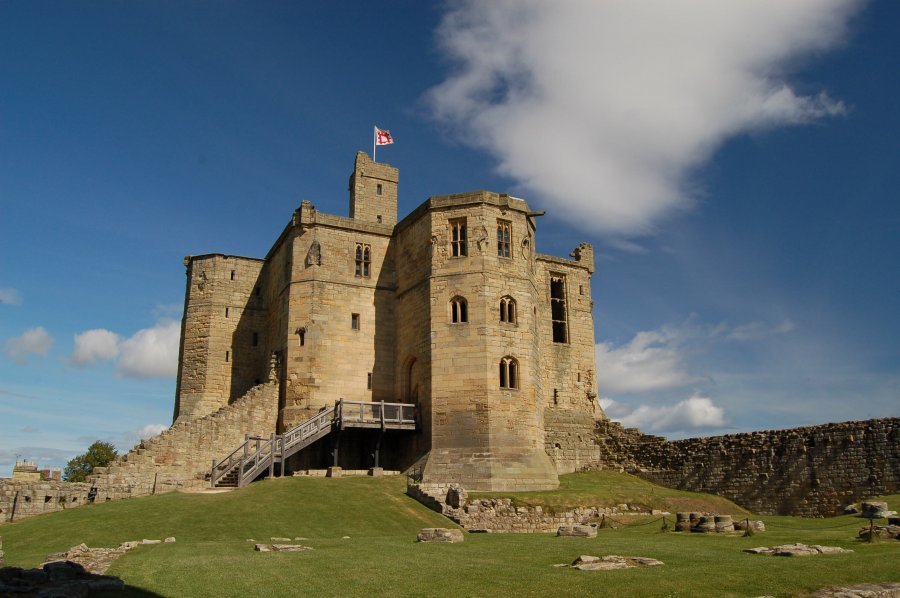 Wild and Beautiful Coastline with Walking Holidays in Northumberland
The route briefly converges with St Cuthbert's Way, which then passes close to the dramatic overhang of St. Cuthbert's Cave-a perfect vantage point for the glorious views of the Northumberland coast.
There is the option to visit Lindisfarne, Holy Island-accessible at low tide across the causeway. Its monastery became a centre for Christian learning and writing with the well known Lindisfarne Gospels, as well as a popular place of pilgrimage.
Cliff top paths descend to the end of your walk-historic Berwick-upon-Tweed, the capital of the Borders. Berwick was a Royal Burgh of Scotland in 1120 and during the many centuries of border warfare changed hands no fewer than 14 times, the last being in 1482.
With its magnificent town walls, spectacular riverside and bridges at the mouth of the River Tweed, Berwick is one of the most picturesque towns on the region's coast and well worth an extra day spent at the end of your holiday.
For detailed itineraries, further information or advice on walking Northumberland Coast Path, call or e-mail our Walk Team, today. We will be delighted to speak to you about our walking holiday along Nortumbrian coast.
Path Walkthrough
The Northumberland Coast Path meets sweeping sections of beach, dunes and the headlands of this quiet section of north-eastern coastline. The path will divert inland occasionally, with long stretches through open field. While walking, you may be struck by the remote and uncrowded nature of the path, with the most populous areas being the  traditional North Sea fishing villages and genteel towns found along the coast.
On your way across the coastal landscape of Northumberland, you'll find ruins of castles (such as Dunstanburgh Castle, on the Craster to Seahouses section) as the route circumvents estuaries and winds its way around the myriad of marinas and long, windswept beaches found on the route. There are sections along paved roads on this route, and though the path is not crowded, passing cyclists will be frequent enough for walkers to maintain an awareness of their presence.
Our Northumberland Coast Path Itineraries
Warkworth to Berwick-Upon-Tweed
Distance: 62 miles (99.5km)
NCC1 ~ Warkworth to Berwick-Upon-Tweed ~ 7 / 6 classic
| Day | Location | Distance |
| --- | --- | --- |
| Day 1: | Arrive Warkworth | |
| Day 2: | Transfer to Cresswell - Walk Cresswell to Warkworth | 10.5 miles/16.8km |
| Day 3: | Warkworth to Craster | 13 miles/20.4km |
| Day 4: | Craster to Seahouses | 9.6 miles/15.5km |
| Day 5: | Seahouses to Belford | 10.5 miles/16.8km |
| Day 6: | Belford to Fenhamhill | 7.5 miles/12km |
| Day 7: | Fenhamhill to Berwick-upon-Tweed | 11 miles/17.5km |
| Day 8: | Depart Berwick-upon-Tweed | |
NCC2 ~ Warkworth to Berwick-Upon-Tweed ~ 6 / 5 classic
| Day | Location | Distance |
| --- | --- | --- |
| Day 1: | Arrive Warkworth | |
| Day 2: | Transfer to Cresswell - Walk Cresswell to Warkworth | 10.5 miles/16.8km |
| Day 3: | Warkworth to Craster | 13 miles/20.9km |
| Day 4: | Craster to Bamburgh | 14 miles/22.5km |
| Day 5: | Bamburgh to Fenhamhill | 14.5 miles/23.5km |
| Day 6: | Fenhamhill to Berwick-upon-Tweed | 11 miles/17.5km |
| Day 7: | Depart Berwick-upon-Tweed | |
Alnmouth to Berwick-Upon-Tweed
Distance: 62 miles (99.5km)
NCC3 ~ Alnmouth to Berwick-Upon-Tweed ~ 5 / 4 classic
| Day | Location | Distance |
| --- | --- | --- |
| Day 1: | Arrive Alnmouth | |
| Day 2: | Transfer to Cresswell - Walk Cresswell to Alnmouth | 16 miles/25.6km |
| Day 3: | Alnmouth to Seahouses | 17.5 miles/28km |
| Day 4: | Seahouses to Fenhamhill | 18.5 miles/30km |
| Day 5: | Fenhamhill to Berwick-upon-Tweed | 11 miles/17.5km |
| Day 6: | Depart Berwick-upon-Tweed | |
Good standard accommodation at a mixture of Guesthouses, Farmhouses, local Inns and B&B's with en-suite or private facilities wherever possible
Breakfast
Luggage transfers
Personal transfer between accommodation and path that form a part of our standard package
Route planning
Walk pack including Trail Guide and mapping, itinerary, accommodation directions and route notes, lunch and dinner information, restaurant recommendations and holiday planning details
You choose which day you would like your holiday to start on. We will book your holiday in accordance with your requirements.
Our Northumberland Coast Path holidays are available to walk March to October.
We advise walking this route between spring and autumn.  As the bulk of this route crosses through long open stretches along the coast, you'll be walking with the prevailing wind. We advise bringing windproof clothing to make progress on this path a little easier.
Nearest airports are located in Newcastle and Edinburgh
Railway stations are located in Berwick-upon-Tweed, Alnmouth and Morpeth.
Bus stations are located in Warkworth (20 minutes ride from Alnmouth Train Station) and Bamburgh (40 minutes ride from Berwick-upon-Tweed)
If you prefer to arrive by car, we can advise on car parking arrangements.
Taxis
Berwick upon Tweed to Warkworth - prices available upon request.
Looking for different mileages or a different number of nights? Please contact us to discuss how our itineraries can be adjusted to meet your specific needs. Call one of our helpful team on
+44 (0)1291 689774
or
e-mail us here
.
Northumberland Coast Path Client Reviews
4.6

/5 based on

24

reviews
Celtic Trails were very professional and well organised. We would recommend them.
Anon
-
June 2022
Celtic Trails offer a prompt and personalised service. Nathan was extremely helpful and professional. This was the first time we have used a company to organise everything and it was a great experience, taking a lot of the planning time and making it muc
Louise, London
-
June 2022
An excellent experience. Very well organised in all aspects. Accommodation of a high standard. Very pleased with everything. This was our first walk with Celtic. Will defo be booking again and will recommend to friends. Appreciated that you could tailor the walk to what we wanted in terms of distances.
J. Langdon
-
September 2021
A helpful company who will always try to accommodate your requirements. After 18 months of Covid issues, seeing a new part of the country and putting one foot in front of the other was an absolute tonic. Northumberland is a special place to 2 members of our party and now, because of this walk, we all have some lovely treasured memories. Walking across the Pilgrim route to Holy Island was special, as was swimming in the sea on our finals day's walk - perfect!
Joy, Godmanchester
-
September 2021
Walking is always good for the body and soul, especially in these troublesome times. Celtic Trails were helpful; good communications. Excellent walks.
Mary - Huntingdon
-
September 2021
The escape from home after being "locked down" for 18 months has been very positive to our mental well-being. The coast of Northumberland was a great find. Stunning beaches and amazing castles.
BB
-
August 2021
A lovely walk - wonderful scenery. Celtic Trails were very good.
Anon
-
July 2021
High quality of accommodation, good information package and good service. Celtic Trails took all the hassle out of organising my walking holiday.
N. Carr
-
July 2021
Celtic Trails take the stress out of organising the trip, finding the best accommodation and guide book and transfers to make it all run swimmingly.
Clare, Cambridge
-
June 2021
I would describe Celtic Trails as friendly, knowledgable, flexible and would highly recommend. We both know Northumerland in parts, but were still awestruck by the scenery. Starting in Tynemouth meant we saw the full extent of the coast, including the grittier parts, which add context to the area and its history.
Caroline, Shillington
-
June 2021
Lovely walk
Anon
-
September 2020
Everything was excellent. Celtic Trails were well-organised, used superior accommodation and gave excellent advise and notes. Such beautiful scenery - you can't help but feel uplifted.
P. Barron
-
September 2019
Beautiful route, very lucky with weather, peak period but not too busy. Good to be active and in the fresh air. Detailed provision of information.
Anon.
-
September 2019
All accommodation excellent. Very efficient. A good break.
Anon.
-
July 2019
We would recommend Celtic Trails to a friend - friendly and comprehensive service. The NCP has very beautiful scenery - the sandy beaches, the dunes, amazing wild flowers and birds. Excellent and not too hilly. And of course we had excellent weather. In retrospect, it would have been good to have had at least one extra day - Holy Island or Farne Islands, but we did not have time to spare for that.
M. Williams
-
June 2019
Easy booking; taking care of you when arriving by train; very good B&B choices.
G. Berkers
-
May 2019
We most enjoyed the spectacular scenery and the friendly reception at the guest houses.
N&S Humphreys
-
October 2018
We have walked with you several times and you met our expectations again. We most enjoyed the sea, the sun, the wood, the fresh air and the flowers.
Frohe
-
August 2018
Organization, transfers of luggage and taxis etc all good. Thanks.
M. Allison
-
August 2018
I have walked with you a few times before and you met my expectations again. I loved the massive beaches.
R.C.
-
July 2018
An excellent job done.
R. Blakey
-
June 2018
"This is our third walk with Celtic Trails. We have done walks with other companies and Celtic Trails is the best company we've used. You are very responsive, through (a taxi driver told us you were the best company to deal with – others were sloppy) and provided good accommodation. We don't have to worry about anything – everything has been taken care of."
O'Connell & Hudson
-
May 2016
"I wanted to thank you for providing one of the very best vacations of our lives. You planned our walking infrastructure down to a "T", but always allowing us the choice of veering off from the plan. Your maps, trail books, and day-by-day destination sheets were impeccable. All we had to do was walk and find adventure. We did."
McCall
-
September 2015
"This was a delightful return to a lovely part of Britain, you have arranged us yet another excellent holiday. You have a real gift for choosing accommodation and your prices are more than fair. We will be back (that's a promise, not a threat)."
Victor
-
August 2015
Leave your own review of your

Northumberland Coast Path Walking Holiday

with us - add review
.
Booking Request - Northumberland Coast Path
What Happens Next?
We will check your details and come back to you within two working days with a personalised estimate based on your requirements. We will then formally request a deposit of £150 per person (£100 per person for a single centre break) and book all your arrangements - find out about our full booking process here.
Please note this does not constitute a booking confirmation, we kindly ask you to refrain from booking any travel until we have confirmed all your arrangements.
Still Have Questions?
If you are still unsure on any of your requirements, please do enquire with us first and one of our friendly team will be happy to help you with any queries you have.
Enquire About Northumberland Coast Path
E-mail
Sample Accommodations
Please note: exact accommodation booked will depend on availability.