Easy Walking Routes Through Scotland's Borders Abbeys Way
A walk that encompasses the captivating ruins of the Borders Abbeys
Walk through peaceful countryside, linked by the cobble street, Georgian towns you stay in each night
The walk incorporates the volatile history of the Scottish Borders with historical features related to William Wallace
Catch sight of the grand Victorian viaduct running over the river Tweed
Visit Sir Walters Scott's fascinating home - the newly opened Abbotsford Castle
Abundance of wildlife in the quiet countryside moorland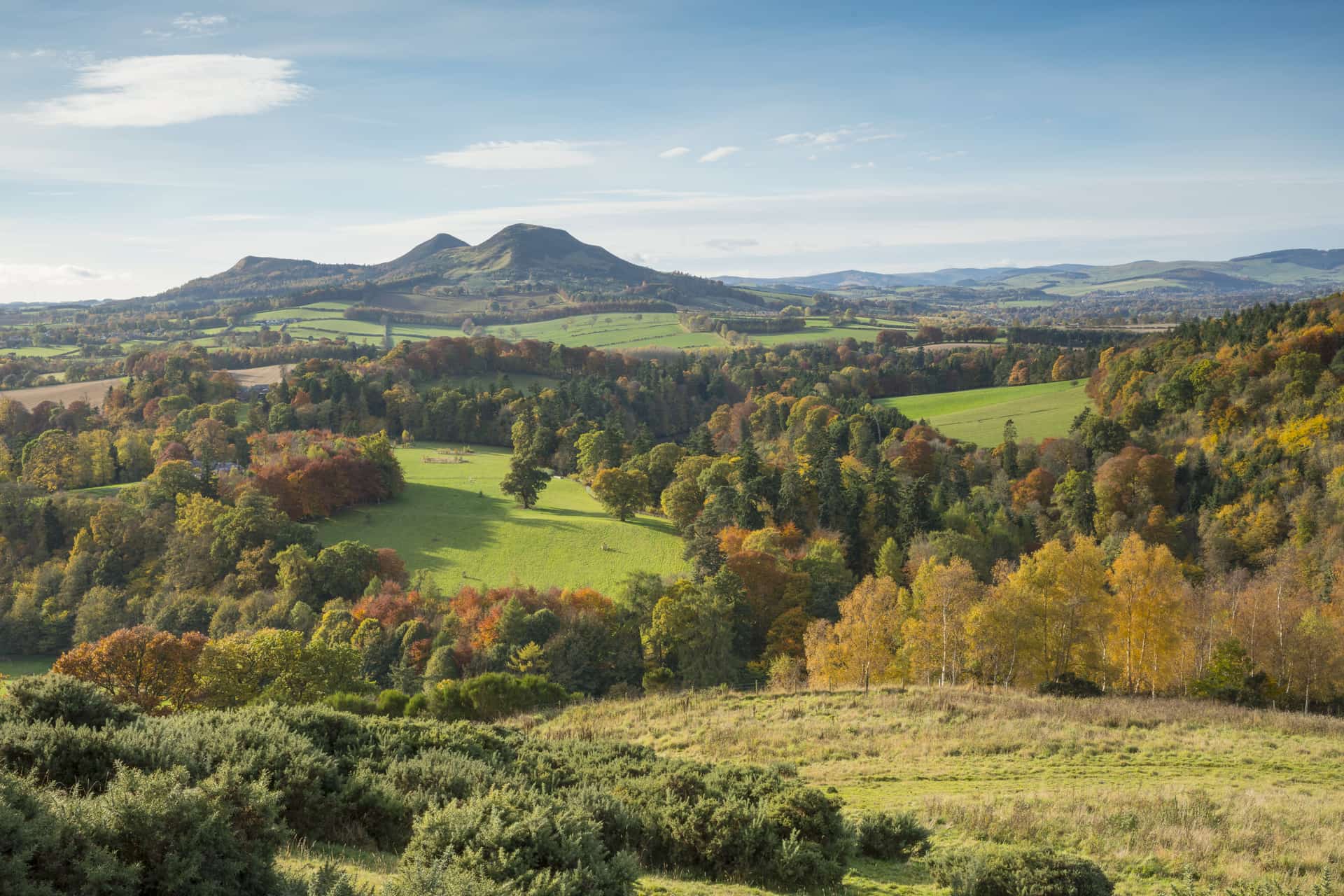 Walking the Borders Abbeys Way
The Border Abbeys Way walk links historically significant 12th Century abbeys placed at Melrose, Dryburgh, Jedburgh and Kelso. The abbeys have held host to a long history of travellers throughout the ages.
On quieter paths, you can trace the medieval routes of monks between the four Borders Abbeys. The route goes through farmland, forest and across high moorland with fantastic panoramic views over the surrounding hills.
Take the ascent along old drovers' roads as well as the tracks and escape routes of the notorious 15th and 16th century Border Reivers. The final section of your walk along the riverside paths of the Tweed meets its confluence at the River Teviot, past Kelso. From here, the path follows the River Teviot most of the way back to Jedburgh.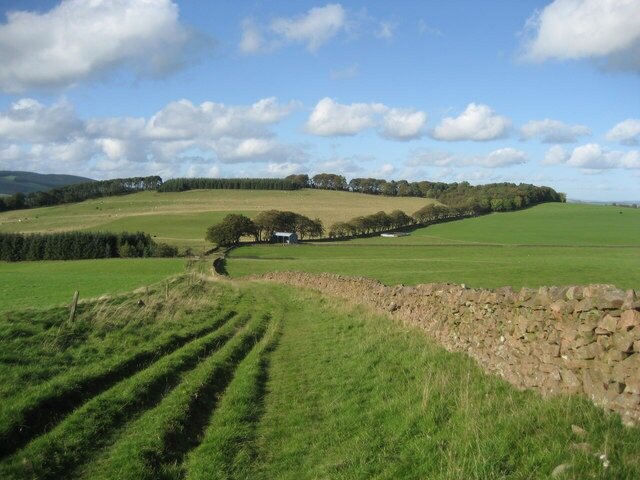 This walk is also an opportunity to explore the charming historic market towns of the Borders; Jedburgh, Selkirk, Melrose and Kelso, with its impressive Georgian buildings arranged around a cobbled market square. Melrose, is often cited as the loveliest of all the Borders towns, and at Melrose Abbey lies buried the casket containing the heart of Robert the Bruce, King of Scotland and victor of Bannockburn.
Sights of historic Scottish interest are manifold along this route: Mary Queen of Scots' House; Jedburgh Castle; the views of Floors Castle, a fairy-tale castle of turrets, and cupolas overlooking the Tweed; the shattered remains of Roxburgh Castle, once the strongest fortress in Scotland;  wonderful viewpoints of Black Law, the Bishop's Stone and Cauldshiels Loch; and a visit to newly opened Abbotsford, the delightful "Conundrum Castle" built by Sir Walter Scott on the banks of the Tweed, all make this a walk to remember.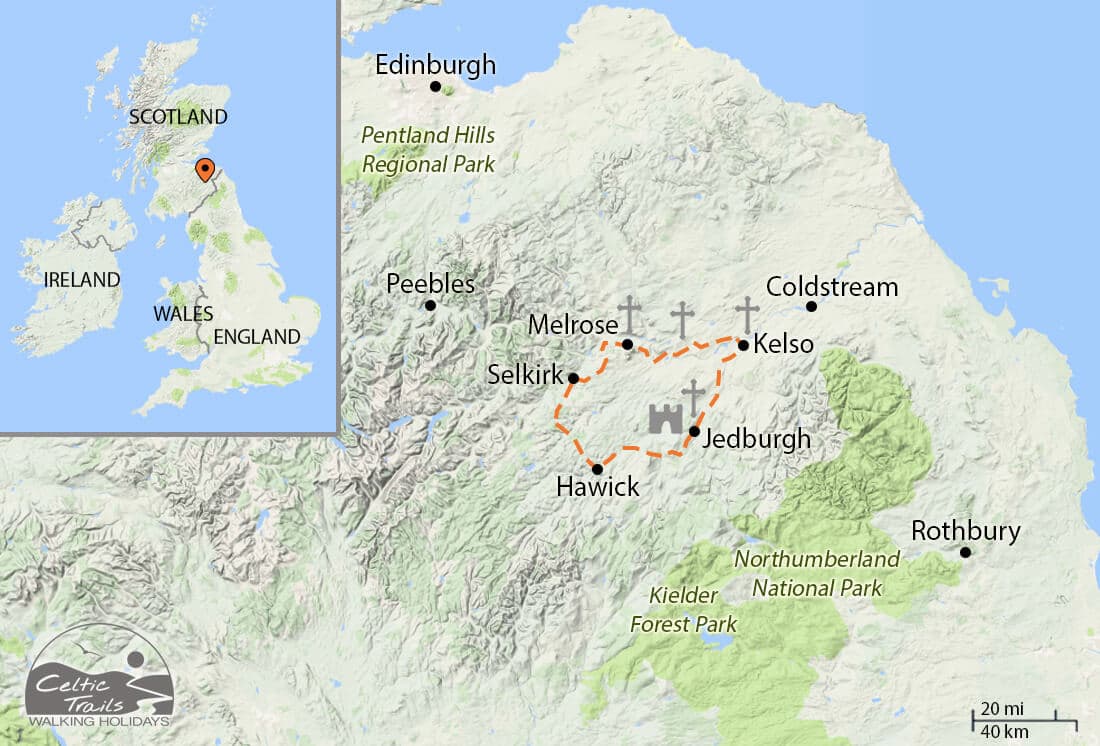 Path Walkthrough
River banks, farm track and minor roads, with the going fairly gentle underfoot. Occasionally there are more strenuous sections following old cattle droving paths up the slopes, but these are generally rewarded with extensive views over the Eildon hills. Long stretches of this route are along the banks of the rivers Tweed and Teviot.
Your path begins where the Teviot and Tweed converge, breaking off from the confluence to follow the Tweed toward Hawick. Past the old gaol, this section up to Black Law is the largest ascent of the entire route, with further climbs up to Selwick. From here on the terrain is more level. Walking from Melrose to Kelso, the route follows the river Tweed, and its worth taking a detour at St Boswell's to visit The Temple of the Muses. Back into Jedburgh, the route follows alongside the river Teviot, before continuing along old railway line.
Our Borders Abbeys Way Itineraries
Jedburgh to Jedburgh
Distance: 69 miles (111km)
BAW1 ~ Jedburgh to Jedburgh ~ 7 / 6 classic
| Day | Locations | Distance |
| --- | --- | --- |
| Day 1: | Arrival day | |
| Day 2: | Jedburgh to Hawick | 14 miles/22.4km |
| Day 3: | Hawick to Selkirk | 12 miles/19.2km |
| Day 4: | Selkirk to Melrose | 10 miles/16km |
| Day 5: | Melrose to St Boswells | 8 miles/12.8km |
| Day 6: | St Boswells to Kelso | 12 miles/19.2km |
| Day 7: | Kelso to Jedburgh | 13.5 miles/21.6km |
| Day 8: | Departure day | |
BAW2 ~ Jedburgh to Jedburgh ~ 6 / 5 classic
| Day | Locations | Distance |
| --- | --- | --- |
| Day 1: | Arrival day | |
| Day 2: | Jedburgh to Hawick | 14 miles/22.4km |
| Day 3: | Hawick to Selkirk | 12 miles/19.2km |
| Day 4: | Selkirk to Melrose | 10 miles/16km |
| Day 6: | Melrose to Kelso | 18 miles/28.8km |
| Day 7: | Kelso to Jedburgh | 13.5 miles/21.6km |
| Day 8: | Departure day | |
BAW3 ~ Jedburgh to Jedburgh ~ 8 / 7 classic
| Day | Locations | Distance |
| --- | --- | --- |
| Day 1: | Arrival day | |
| Day 2: | Jedburgh to Denholm | 8 miles/12.8km |
| Day 3: | Denholm to Hawick | 6 miles/9.6km |
| Day 4: | Hawick to Selkirk | 12 miles/19.2km |
| Day 5: | Selkirk to Melrose | 10 miles/16km |
| Day 6: | Melrose to St Boswells | 8 miles/12.8km |
| Day 7: | St Boswells to Kelso | 12 miles/19.2km |
| Day 8: | Kelso to Jedburgh | 13.5 miles/21.6km |
| Day 9: | Departure day | |
Our accompanying guide book describes the route from Jedburgh to Jedburgh. However, as this is a circular walk we are also very happy to start any of the itineraries at Melrose instead if preferred.
Good standard accommodation at a mixture of Guesthouses, Farmhouses, local Inns and B&B's with en-suite or private facilities wherever possible
Breakfast
Luggage transfers
Personal transfer between accommodation and path that form a part of our standard package
Route planning
Walk pack including Trail Guide and mapping, itinerary, accommodation directions and route notes, lunch and dinner information, restaurant recommendations and holiday planning details
You choose which day you would like your holiday to start on. We will book your holiday in accordance with your requirements.
Our Borders Abbeys Way holidays are available to walk March to October.
This area is generally less exposed than other walks in the same area, but out on open moorland you may find it difficult to make quick progress in harsher weather conditions.
Avoiding the winter months on this walk should put you in good stead to observe the abbeys on this route in all the glory, without having to contend with limited daylight hours.
Rail - The nearest railway station is located in Berwick upon Tweed: www.nationalrail.co.uk
Bus – Local bus services to points on or closes to the Borders Abbey Way are available at: www.traveline.org.uk
The bus from Berwick upon Tweed to Jedburgh takes just under 3 hours.
Taxi - a taxi transfer can be arranged from Berwick upon Tweed to Jedburgh (55 mins) - prices available upon request.
If you wish to upgrade your overnight accommodation on occasion, we will be happy to arrange this wherever availability allows – prices to be advised. Looking for different mileages or a different number of nights? Please contact us to discuss how our itineraries can be adjusted to meet your specific needs. Call one of our helpful team on
+44 (0)1291 689774
or
e-mail us here
.
Borders Abbeys Way Client Reviews
5

/5 based on

8

reviews
Celtic Trails were easy to work with. Good guide book and itinerary details provided. Mostly very good accommodation. Would recommend.
G. Comfort, London
-
April 2022
A much needed break at this current time. A circular walk with parking was VERY convenient. The scenery / walking was terrific. The history and added bonus.
Anon
-
June 2021
I would rate my overall experience with Celtic Trails as excellent; the service of the staff, the website, the walk pack and the walk information were all excellent. The info about our accommodations was spot on, as was the taxi info. And by the way, all of the hosts at the B&Bs were wonderful, as were out taxi drivers. I would say that the thing that impressed me most, was how I felt you were keeping track of me. Early on, when I decided to take a day off … at each place we arrived, the hosts asked about my health. I had this feeling that you were making sure I was okay and that "unseen guardian" made me feel more secure. I would definitely recommend Celtic Trails to any who want to do a long distance walk in the future.
M. Henderson
-
July 2019
Going through Celtic Trails allowed us to visit an area we would have been unlikely to do on our own. The Borders are an area of great beauty, with a lot of history. Not only did we see four gorgeous abbeys, we also go to see the festivities of the common ridings.
M. Bailey & M. Pattullo
-
July 2019
The walk was a good mixture of riverside, farmland, pasture moorland and forestry. It was also the quietest I've done - it deserves more attention. Celtic Trails were very good all round.
A. Dyer
-
June 2019
All accommodation choices were very good. Our luggage and personal transfers were all carried out as arranged.
F&S
-
June 2018
All went to plan - would recommend.
B&S
-
June 2018
"I enjoyed fine views in peaceful countryside which is remote with small towns, all with their unique character at the end of each day. Celtic Trails is probably the best!"
Jack Hutchinson
-
July 2016
Leave your own review of your

Borders Abbeys Way Walking Holiday

with us - add review
.
Booking Request - Borders Abbeys Way
What Happens Next?
We will check your details and come back to you within two working days with a personalised estimate based on your requirements. We will then formally request a deposit of £150 per person (£100 per person for a single centre break) and book all your arrangements - find out about our full booking process here.
Please note this does not constitute a booking confirmation, we kindly ask you to refrain from booking any travel until we have confirmed all your arrangements.
Still Have Questions?
If you are still unsure on any of your requirements, please do enquire with us first and one of our friendly team will be happy to help you with any queries you have.
Enquire About Borders Abbeys Way
E-mail
Sample Accommodations
Please note: exact accommodation booked will depend on availability.