Celtic Trails provides wonderful walking holidays in Britain.
We offer the chance to experience some of the finest British walking trails, combined with welcoming places to stay and delicious meals en route. Your holiday time is precious, and we will take the utmost care to ensure that it is a success from start to finish.
Our friendly experts will help design a walking holiday that's just right for you. Whether that means completing a route in three days or covering the same section at a far more leisurely pace, each holiday is tailor-made to suit your needs. You choose how far and how often you walk, and how much time you spend sightseeing en route. Tell us what you need and simply leave the rest to us.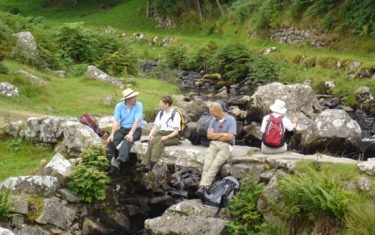 There's no need to spend hours trawling the internet for places to stay en route. As well as directing you to Britain's best trails, we'll also recommend where to stay and where to eat every night of your itinerary. This can range from homely B&Bs to country houses and boutique hotels. We select accommodation based on one criterion – consistently good quality., And we'll take care of your daily luggage transfers, arrival and departure transfers and parking arrangements.
Each walking holiday showcases the best national trails and long-distance paths in Britain and Ireland. We know the walking routes intimately, and make no apologies that you won't find every walking route in Britain here. Our selection has been chosen specifically to provide the most rewarding walking experience
We pride ourselves on offering value for money and a quality experience from the walking paths to the welcoming accommodation. Nothing is left to chance – we plan in intricate detail, so you don't need to do so.