This year Great Britain's Areas of Outstanding Natural Beauty reaches several milestones, the Gower Peninsula the first designated AONB celebrated it's 60th birthday in May, the Cotswolds one of the largest and the Quantock Hills England's first AONB their 50th.
Since the end of the second world war thanks to awareness raised by architect John Dower, England, Wales and Northern Ireland have seen the creation of 46 Areas of Outstanding National Beauty designed to protect areas of natural habitat and countryside that couldn't be classed as a National Park due their size and lack of wilderness.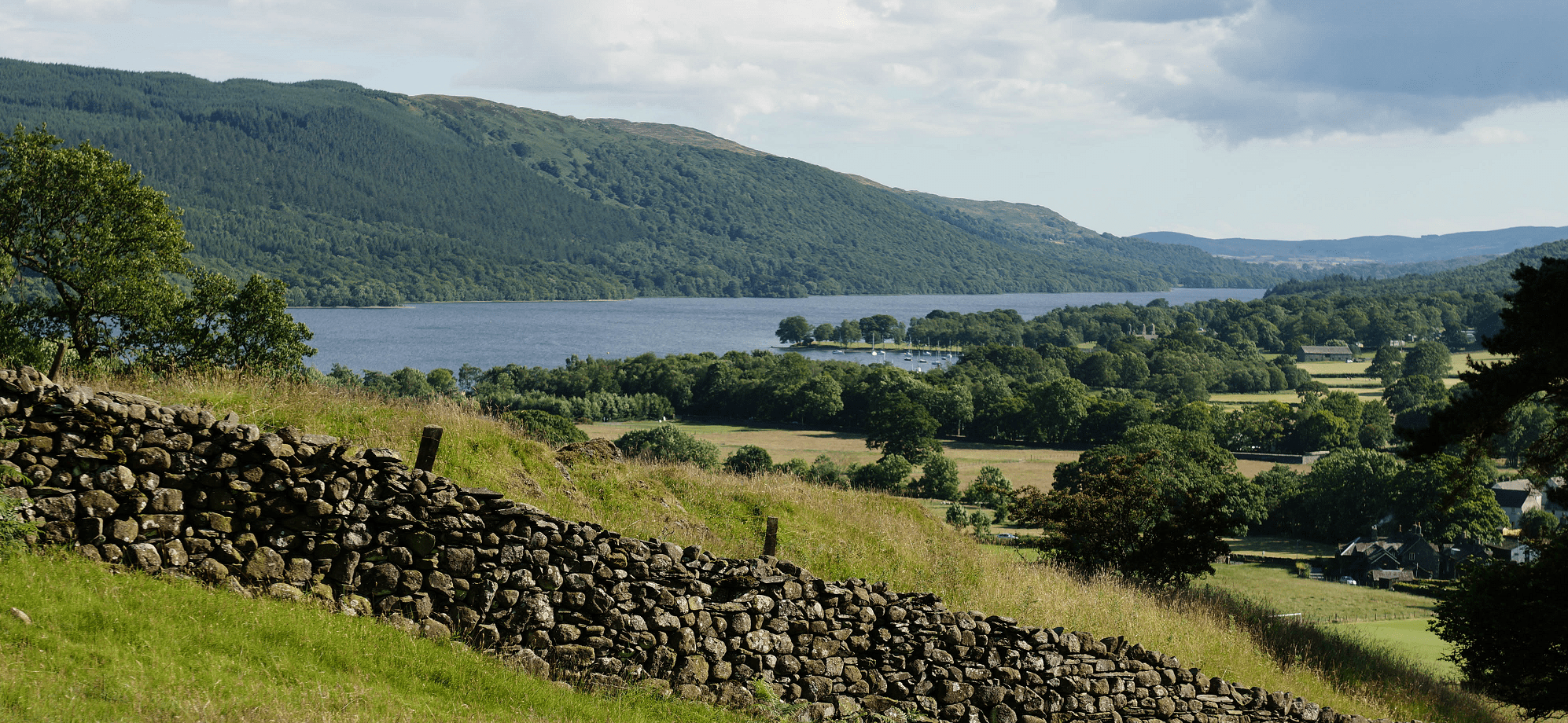 60 years on the UK now boasts 46 AONB's and 13 National Parks, 33 in England, 4 in Wales, 8 in Northern Ireland and one that crosses the English/Welsh boarder. All of these designated areas offer something unique from the rolling green hills and picturesque stone cottages of the Cotswolds to the wild coastline of Northumberland, all deserving a mention, however to list all their attributes would result in a rather long blog post, instead with the bank holiday and half term in mind we have narrowed in down to three of our top picks.
Perfect for a day trip: The Wye Valley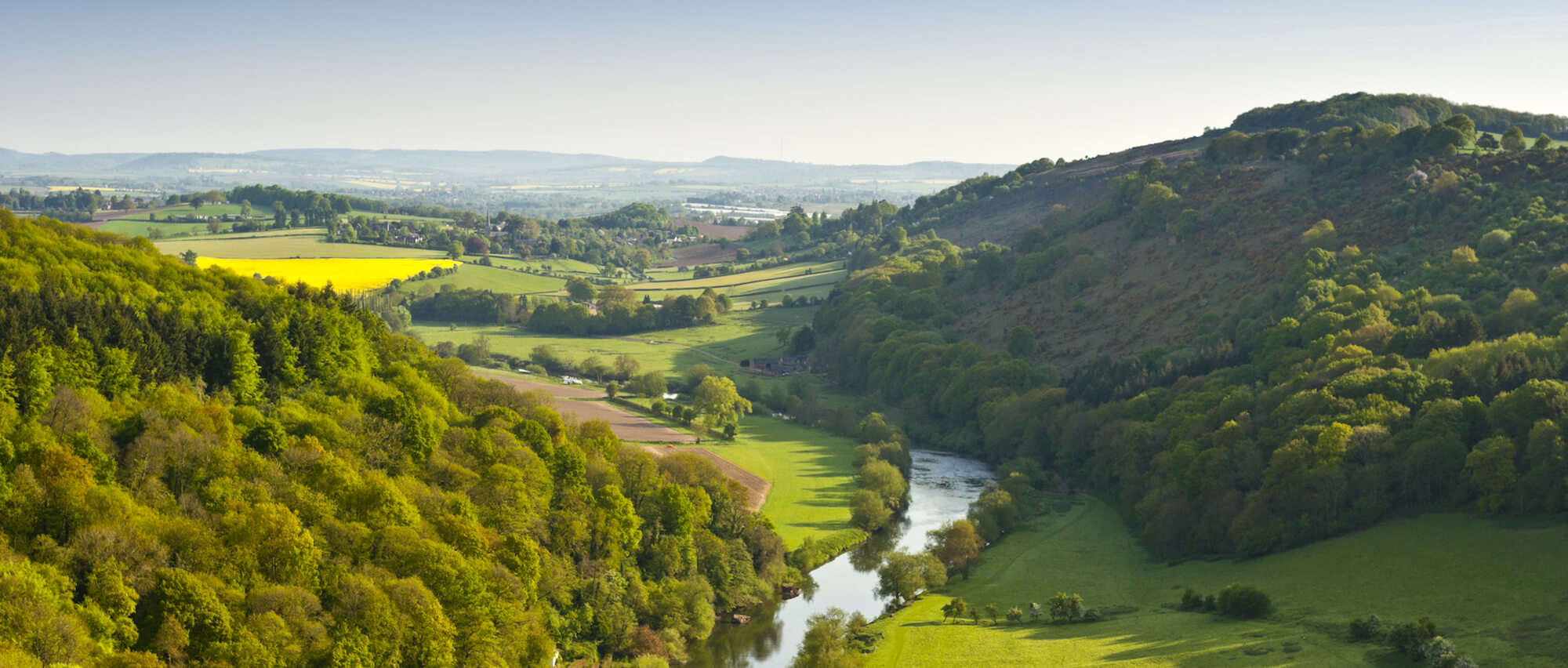 Being based in the heart of the Wye Valley we never tire of it's splendour and beauty, the birthplace of tourism it's awe-inspiring scenery has been attracting tourists, artists and writers alike since the 1800's, drawn by it's vistas, woodland walks, wildlife, castles, abbeys and of course the River Wye.
Devil's Pulpit on the Offa's Dyke Path and Eagle's Nest on the Wye Valley Walk are just two of the superb vantage points in the area with  breathtaking  vistas over the English and Welsh countryside, scenic riverside walks like the Monmouth to Redbrook trail provide the perfect balance between local community and wildlife and the grand remains of Tintern Abbey stand proudly on the banks of the river, overlooked by the ruins of St Mary's Church.
Whether you enjoy a gentle stroll along the riverbank whilst watching jumping salmon and dancing dragonflies or a nature hike up 365 steps, walking in the footpaths of poets or sampling local fare at a country pub, exploring 11th century abbeys or kayaking rapids on the River Wye, the Wye Valley Area of Outstanding Natural Beauty has something for everyone.
Perfect for a weekend: The Gower Peninsula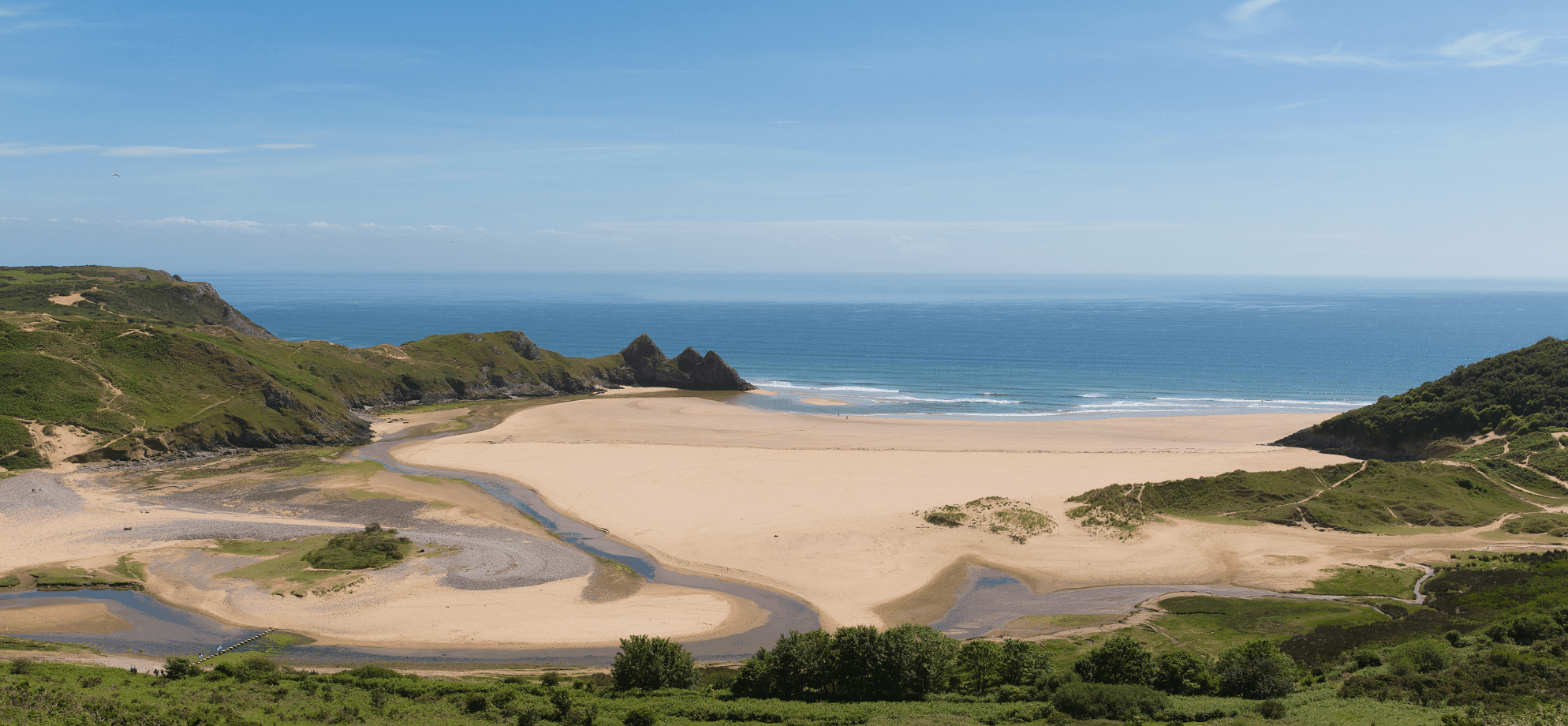 As the UK's first designated AONB we couldn't bypass the Gower Peninsula in South Wales, with magnificent scenery, spectacular beaches and an abundance of wildlife it is a testament to the incredible landscape Wales has on offer.
With so much to see on this stretch of the coast one day never quite feels long enough which is why it is our pick for the perfect destination for a weekend away. If it's sleeping under the stars that appeals the award winning Three Cliffs Bay Campsite with it's views over Three Cliffs Bay and Pennard Castle is something quite special, alternatively  you may prefer your creature comforts in which case watching the sun setting over Rhossili Beach from The Worm's Head Hotel shouldn't be missed.
For those looking to explore somewhere a little off the beaten track why not venture to Fall Bay, tucked away to the east of Worms Head this little beach isn't easy to reach but if you don't mind a cliff top walk or a trek across several fields this secluded gem is worth the extra mile.
Combining award winning beaches, world class views, medieval ruins, castles and caves the Gower Peninsula is one of highlights of South Wales.
Perfect for a week: Isles of Scilly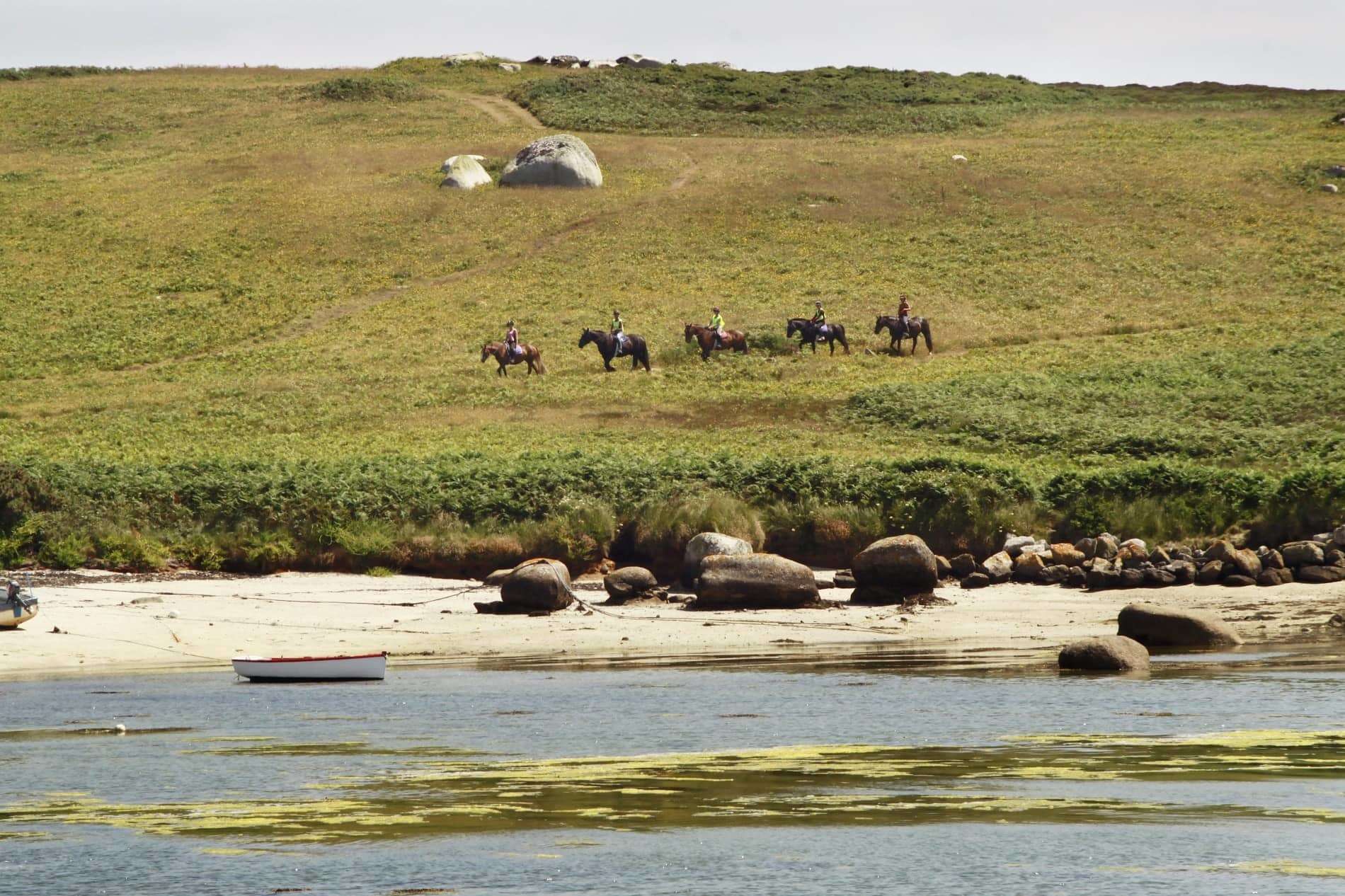 The smallest of the UK's designated Areas of Outstanding Natural Beauty, this archipelago can be found off the southwestern tip of Cornwall and can be reached by boat from Penzance or by plane from Exeter or Newqauy. On arriving at the Scilly Isles you could be forgiven for thinking you had taken a wrong turn and ended up in the Caribbean, the lush green countryside of the mainland replaced by stretches of white sandy beaches, turquoise waters and subtropical gardens.
Consisting of 145 small islands and rocky islets, 5 of which are inhabitaed and with a population of only 2000 the Scilly Isles feels a million miles away from the modern world. You won't need a car here and nor can you hire one, St Mary's, St Agnes, Bryher, St Martins and Tresco are small enough to navigate by foot or bicycle and a regular boat service allows you can spend your days island hoping at a relaxed pace.
With a history dating back to the Bronze Age, it's not just pretty beaches and crystal clear waters that make these islands special, despite it's small size the Scilly Isles have 239 scheduled monuments, including ancient graves, standing stones and Tudor garrisons.
Finally we couldn't finish our post about island life without mentioning the seafood, almost guaranteed to be served to you within hours of being fished from the cool Atlantic waters. With such fresh produce needless to say the Scilly Isles has an array of lovely restaurants, one of our favourites is the Turks Head on St Agnes, from here you can watch the most spectacular sunset slowly sinking in to the ocean whilst enjoying tasty local cuisine. Absolute heaven!