Walking Holidays UK ; self guided walking inn to inn with luggage transfer
Walking Holidays in the UK with luggage transfer are a wonderful way to 'walk upon England's mountains green', walking from one place to another across Britain's beautiful unspoilt countryside and inspiring scenery.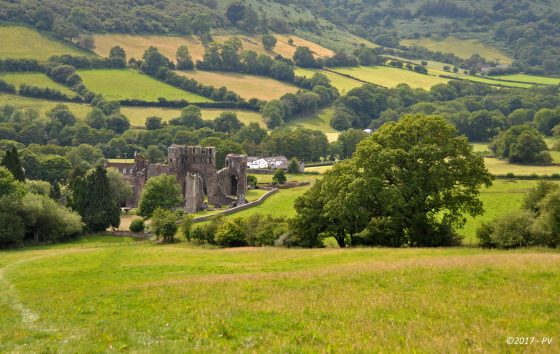 Discover ancient trackways, old drover routes and pilgrim trails that stretch for thousands of miles over the finest natural landscapes Britain has to offer.
With the increase in popularity of  walking holidays the late 1940s, these intricate networks of ancient paths became designated National Trails and Long Distance Paths. They were created to allow access across some of the least populated and most spectacular landscapes of England, Scotland, Wales and Ireland.
Hadrian's Wall, stretching coast-to-coast almost across England's narrowest point where the Romans tried to hold back the Picts. The ramparts of Saxon Offa's Dyke built in the 9th century to discourage Wales' marauding Celtic tribes' shopping trips into England.  Pembrokeshire's Coast Path listed as one of the world's most beautiful coastlines, where St. Patrick lived together with St. David, Wales's patron saint, eventually sailing to Ireland. The hauntingly empty and beautiful Northumberland Coast Path with its iconic Abbey at Lindisfarne, high on Holy Island,  home of the Lindisfarne Gospels and the paradoxical line of 12th and 13th century castles along its wonderful coastline.
From Scotland's ruggedly beautiful West Highland Way, where the author was conceived before it was founded, on the banks of Loch Lomond , to the oldest trail in Britain-in use for more than 5000 years, these and a host of other routes make up one of the richest and most fulfilling networks of long distance walking routes anywhere in the world.
Offa's Dyke Path is listed by Lonely Planet in the top 10 great walks in the world. The Pembrokeshire Coast was voted as the world's best coastal region by National Geographic in 2012. Hadrian's Wall is one of several World Heritage sites in Britain
By far the best way to appreciate the sheer scale of Offa's Dyke , the stunning coastal beauty of the Pembrokeshire Coast,  or the incredible achievement of Hadrian's Wall Path,  is b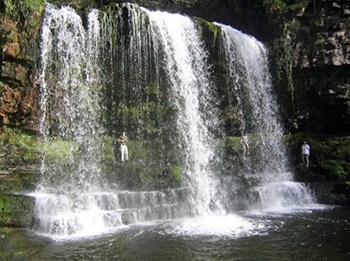 y walking the National Trails named after them.
From South Coast of England to the Highlands of Scotland. From the Wales Coast Path in the west , chosen among the world's greatest walks in Lonely Planet's 2012 guide, to the sandy sea level Norfolk Coastal Path, each is distinctive, culturally and scenically different, and unique.
Walking holidays in the UK inevitably offer a challenge but they also provide the freedom to ramble , walk or sprint along  at your own pace.  A long distance walking holiday, with a partner of friend, sharing thoughts or walking in solitude is a terrifically satisfying holiday.
Walking holidays in the UK with luggage transfer, means you can travel unencumbered, at a speed to notice those things that can make a hiking trip truly memorable.  Experiencing countryside not normally seen by any other means.  Meeting people on the way. Seeing different ways of life. The peacefulness, beneficial exercise.  The satisfaction of walking into your next village or night's lodging under your own steam, looking forward to a hot bath and dinner. Discovering that old pub, real ale, and experiencing the friendly personal welcome of a B&B.
Few other ways will give you the satisfaction the sense achievement and the memories as those of completing a long distance walking holiday in the UK