As part of Radio 4's 'Ramblings' series Clare Balding is walking a section of the glorious Dales Way. The Dales Way is an 84-mile (135 km) Long Distance Footpath in Northern England, from) Ilkley, West Yorkshire to Bowness-on-Windermere, Cumbria. In this episode Clare walks the first section of the walk between from Bolton Abbey to Burnsall Bridge. An essential part of any Dales Way walk.
The Dales Way is a relatively easy walk and a great introduction to long distance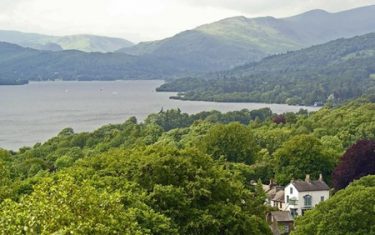 walking for the first time walker. It follows the River Wharfe upstream to the main watershed of northern England at Ribblehead. winding through lovely river valleys; Wharfedale, one of the most picturesque of the Yorkshire Dales Dentdale, River Mint, River Kent, descending to end on the shores of Lake Windermere.
Clare Balding though is far from new to walking and has even published a book on the subject. In her new book, Walking Home, Clare discusses her own love affair with walking in the English countryside and the way she discovered Britain in all of its mud and glory. It wasn't always that way Clare's walking 'journey' started completely by chance after a phone call from a producer looking for a presenter for this very programme. Clare agreed and her passion ignited and still glows bright today. That phone call was in 1999 and Ramblings is now in its 28th series…
If listening to the programme has made you realise there may be another way to see the world than on four wheels, then we have a number of walking holiday options available. What sets us apart as a walking holiday provider is the flexibility to create walking holidays tailor made to you wishes, don't take our word for it though, here's what some of our walkers had to say.
Clares walk along the Dales way will be broadcast at 3pm today 18/09/14, is the first in the latest series of Ramblings and is the first of two episodes that focus on the superb Dales Way. Don't worry if you can't catch it today though as it is being broadcast again at 6am on Saturday and undoubtedly will soon undoubtedly be on iPlayer or other such digital wizadry for eternity and beyond. If you do 'listen again' and decide the walk is for you then you can see all of our Dales Way information here.