It's March 1st, and across Wales people are proudly donning their daffodils and leeks in celebration of their patron saint, Saint David, and everything they love about Wales. Now, there's a lot to enjoy about Wales – the spectacular scenery, the wonderful walking, the male voice choirs – but some of our most loved traditions are a little more…unusual shall we say. Here's our guide to some of the best.
1) Did someone say something about leeks?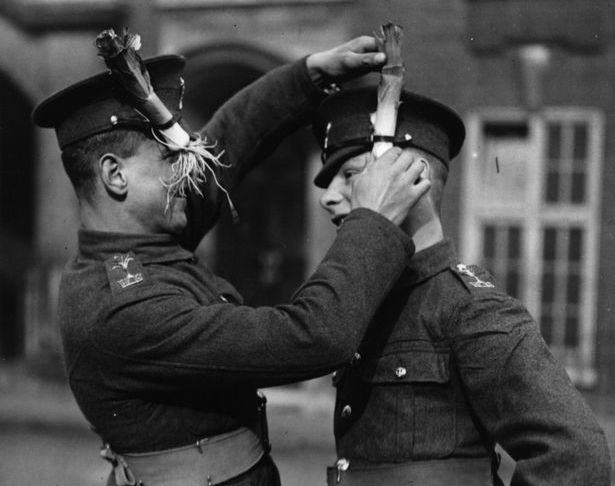 Yes, we most certainly did. On Saint David's Day, the Welsh love nothing better than to wear a leek. Like all great traditions, no-one really knows how it started, but legend has it that St David ordered his soldiers (who were probably also monks) to wear leeks on their helmets when the country was invaded by Saxons in the 5th century, and we've been doing it every since. Other St David's day traditions include dressing up in the traditional outfits of checked shawls and conical black hats for girls, and as sooty coal miners or farmers for boys. Alternatively, you can be sensible and just wear a daffodil.
2) Visits from a horse's head: The Mari Lwyd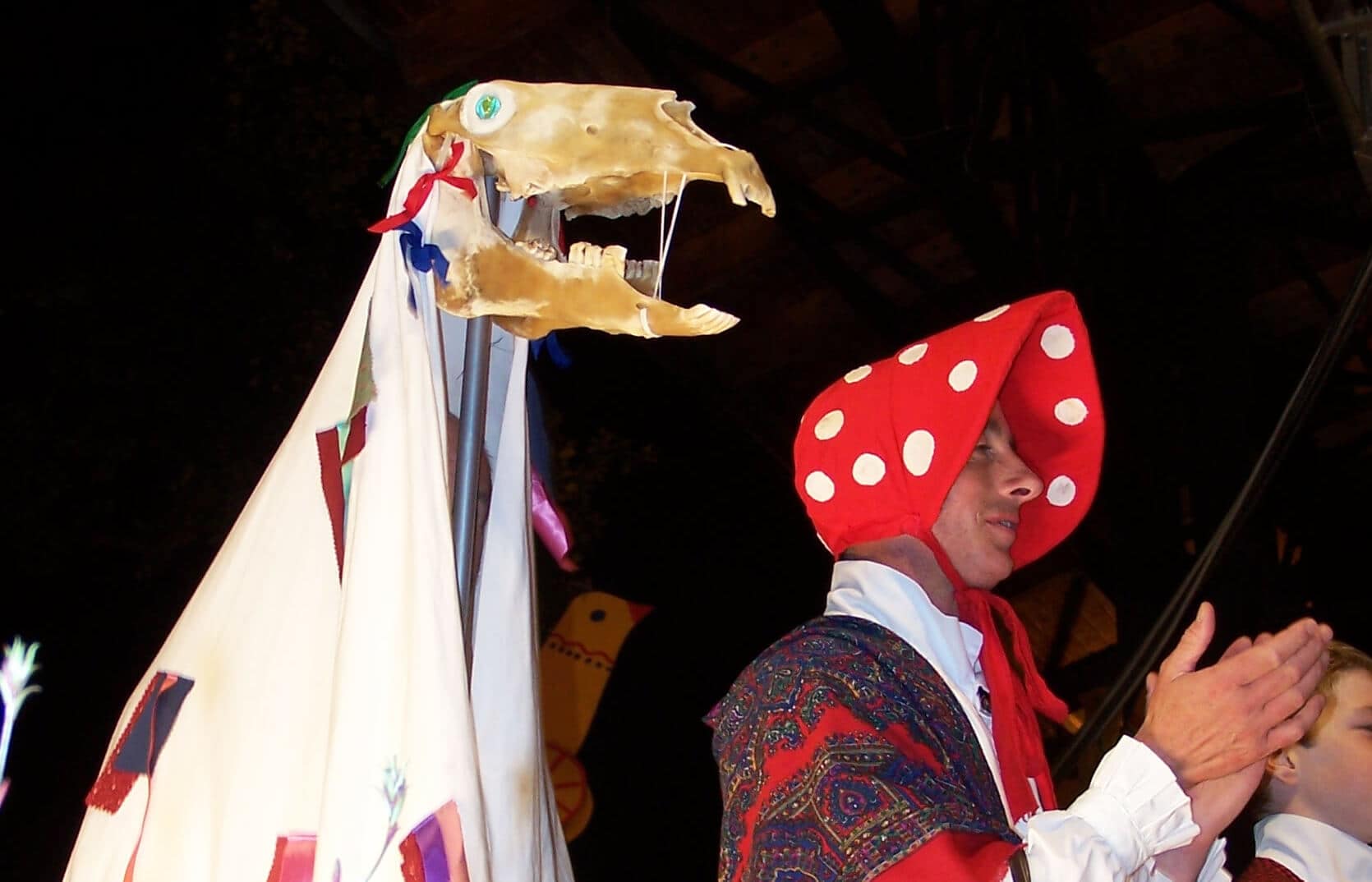 Without a doubt, the strangest Welsh tradition has to be that of the 'Mari Lwyd' held in villages across South Wales at the end of the Christmas period. Directly translated as the Grey Mare, this tradition involves one local dressing up in a horse's skull wrapped in ribbons and then visiting local pubs and houses, with his 'team of helpers', the Sergeant, the Merryman and Punch and Judy. Upon arrival, this merry team perform a series of humorous and often insulting verse (known as Pwnco) in order to gain entry into the house or pub. Once inside, they are offered food and drink and then go on on to cause all sorts of mischief, with the old mare often choosing to chase any young women around the house!
3) The Eisteddfod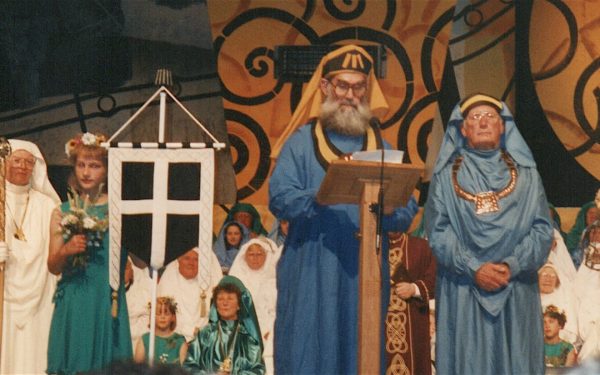 Here's another festival that involves a bit of dressing up, but this time in pursuit of far more intellectual aims. The Eisteddfod is an ancient festival dating back to the 12th century that celebrates the very best of Welsh culture through literature, music and art. What makes it a little unusual to the uninitiated is the fact that those taking part dress in the traditional attire of a bard, which looks rather like that of a druid. During the main 'chairing' and 'crowning' ceremonies held every summer, all the bards come together, whilst young girls from the area perform the 'Flower Dance' in celebration of the winning bard. So if you ever find yourself in Wales surrounded by a group of druids, it's very likely you've actually come across the local Eisteddfod. If you fancy taking a look for yourself, this year's National Eisteddfod will be held in Anglesey in the first week of August, whilst the International Eisteddfod will be held in Llangollen in the first week of July. Conveniently, both are also home to some wonderful walks, the Anglesey Coast Path and the Llangollen Round.
4) Love Spoons

Our fourth unusual tradition is actually a very sweet one, the Love Spoon. If you ever visit the home of a welsh couple, you will often find an ornate wooden spoon hanging on their wall, a Love Spoon. Each couple's love spoon will be unique to themselves, decorated with personal engravings that represent their relationship, and often containing a number of little balls, representing their children. The tradition is an old one, dating back to the 17th Century when young men would carve decorative spoons for girls they wished to court. If a girl accepted the spoon, she was agreeing to embark on a relationship with him. Today, they are more often given as gifts to couples on their wedding day, a special anniversary, or on the birth of a child.
5) How do I say that place again?

If you've ever visited Wales, you'll know that the Welsh have a talent for thinking up long and seemingly unpronounceable place names. This tradition is actually a reflection of how creative a language Welsh is, with each place name usually describing the landscape around it. Our most famous of course is Llanfairpwllgwyngyllgogerychwyrndrobwllantysiliogogoch, which roughly translates as Saint Mary's Church in the hollow of the white hazel near a rapid whirlpool and the Church of St. Tysilio of the red cave. Admittedly, that one might be a little over the top, but we like to think it's part of the fun of visiting Wales, and it certainly gets those mouth muscles working!