Happy first day of spring!
It's around this point in the calendar that we start getting that restless feeling, eager to dust off our boots and make the most of the new season!
Wakers, perhaps more than most, are fine-tuned to the seasons – for those who like to get up close and personal to the places they visit – it's often a case of picking the right time, for the right place.
     We've put together some of our favourite destinations, guaranteed to blow away the cobwebs this spring.
The sense of rediscovery that spring can inspire is undeniable and where we're based (Tintern) is a perfect example. The Wye Valley Walk is right on our doorstep, and even with the first murmurings of spring – we're falling head over heels all over again.
The bluebells and birdsong, cropping up around the woods and the abbey – hitting full stride in May – are a welcome assault on the senses. Wordsworth's reaction to his visit was an outpouring of verse, which doesn't come as a great surprise – spring really does lift this area and I'm constantly finding new aspects of a place I consider familiar.
For example, I had no idea that the Wye Valley was a hotspot for Goshawks – a rare, distinctive bird of prey – it's around this time of year that you can spot their exaggerated courtship displays along the river.
You are in unique company in this part of the world, where the harmony between Alpine and Mediterranean landscape is simply stunning.
The national parks appeal really comes to the fore in spring, where the hilltops around the charming town of Alquézar are in bloom with Irises and Almond blossom and people travel from miles around to one of the best birdwatching locations in Europe.
Around this time, the region holds an Easter procession (known as Santa Semana), where even the most far flung corners of Spain 'spring' (sorry) into life and join the celebrations.
This year, we've featured the national park in our new European Walks – so even if you miss the blossoming Almond Groves in spring, the weather is always a welcome change to those looking to shake off the winter blues.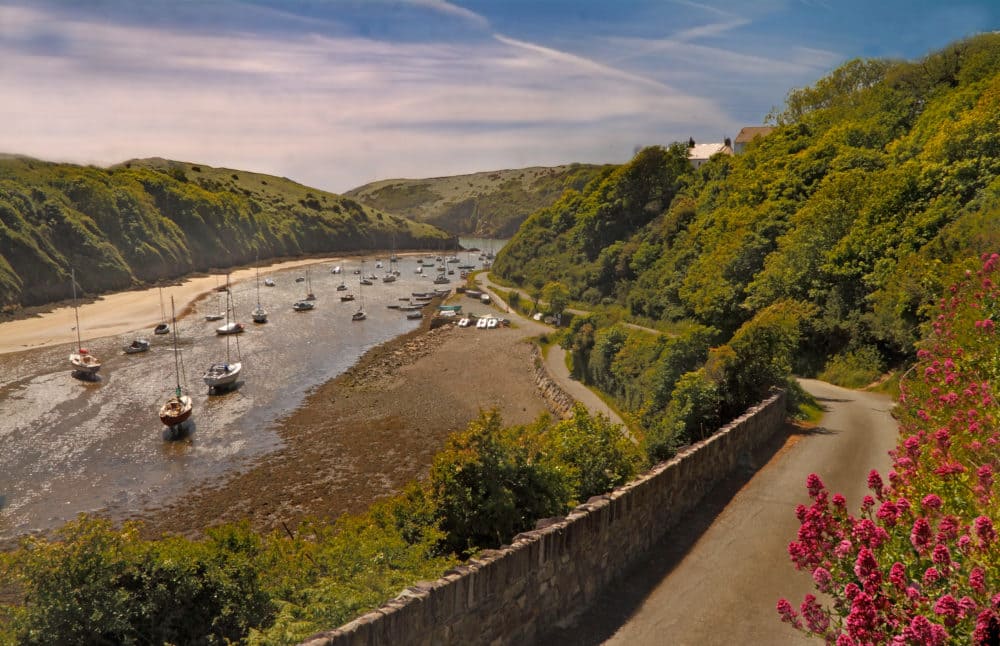 In the Mabinogion, this region of Wales was referred to as 'Gwlad Hud a Lledrith' (roughly translated as 'the land of mystery and enchantment') and if you happen to have visited the area, this old moniker will ring true with you too.
Spring thrives in the gentle climate beside the shoreline and for Whales and Dolphins, calm, overcast days are the ones to look out for. While we shake off our winter blues, birds migrate back home to the coast and the landscape is enveloped in a blue mist of flowers.
It's no wonder then, that National Geographic has named this coastline as one its spring destinations to visit, as well as ranking it second in its top general locations in travel for 2012.