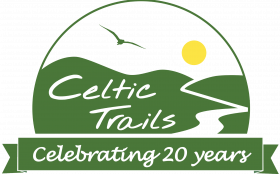 It is with great pride that Celtic Trails is turning 20 this year. Over the past two decades we have had the pleasure of creating 1000's of holidays for our fantastic clients, many of whom have travelled from far points of the globe to walk with us. Today, to mark the anniversary we launch a new logo, along with a refreshed website. Our aim was to design something that celebrated everything we love about walking, as well as our hopes for many years of happy travelling ahead.  We hope you like it!
The Celtic Trails story began in Snowdonia National Park, with guests at the Cunningham family's B&B being taken out for guided 'scrambles' by Angus and border terrier Fergus. With encouragement from American tourists and friends, these first steps became a regular programme of guided trips.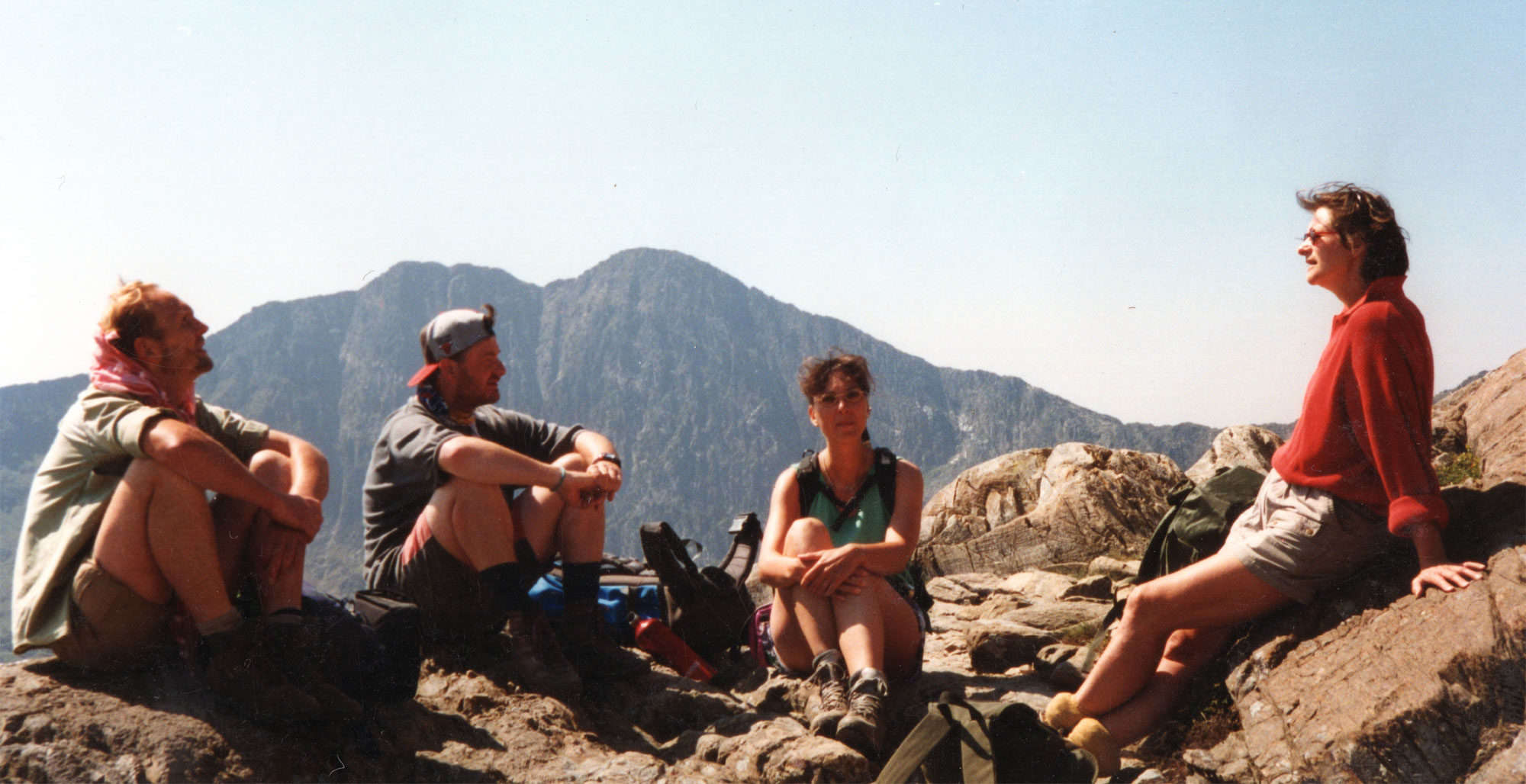 We relocated to Tintern in 2000, with the hope of introducing self-guided walks to the Welsh tourism market (back then, a very novel idea!). The Wye Valley location was chosen for its proximity to the Pembrokeshire Coast Path and Offa's Dyke, and we have kept our roots firmly in Wales ever since.
We've learnt a lot in 20 years, and have been met with our fair share of setbacks along the way. Foot-and-mouth disease in 2001 closed all public footpaths in Britain, almost stopped Celtic Trails in their tracks. We managed to stay firm and gradually we've introduced more walkers from across the world to the beautiful footpaths of Great Britain.
Twenty years on, we've been taking a trip down memory lane and with a new base in the Wye Valley, a team that's grown to eight people and over 50 walks, spanning 7 countries (and counting…) – we feel as though we've come a long way.
We thank our clients for their longstanding support and invite you to join us in celebrating our 20th anniversary over the coming year.
Below are some of our favourite memories from the past two decades, you can view more here.