Bluebell woods, a walker's paradise.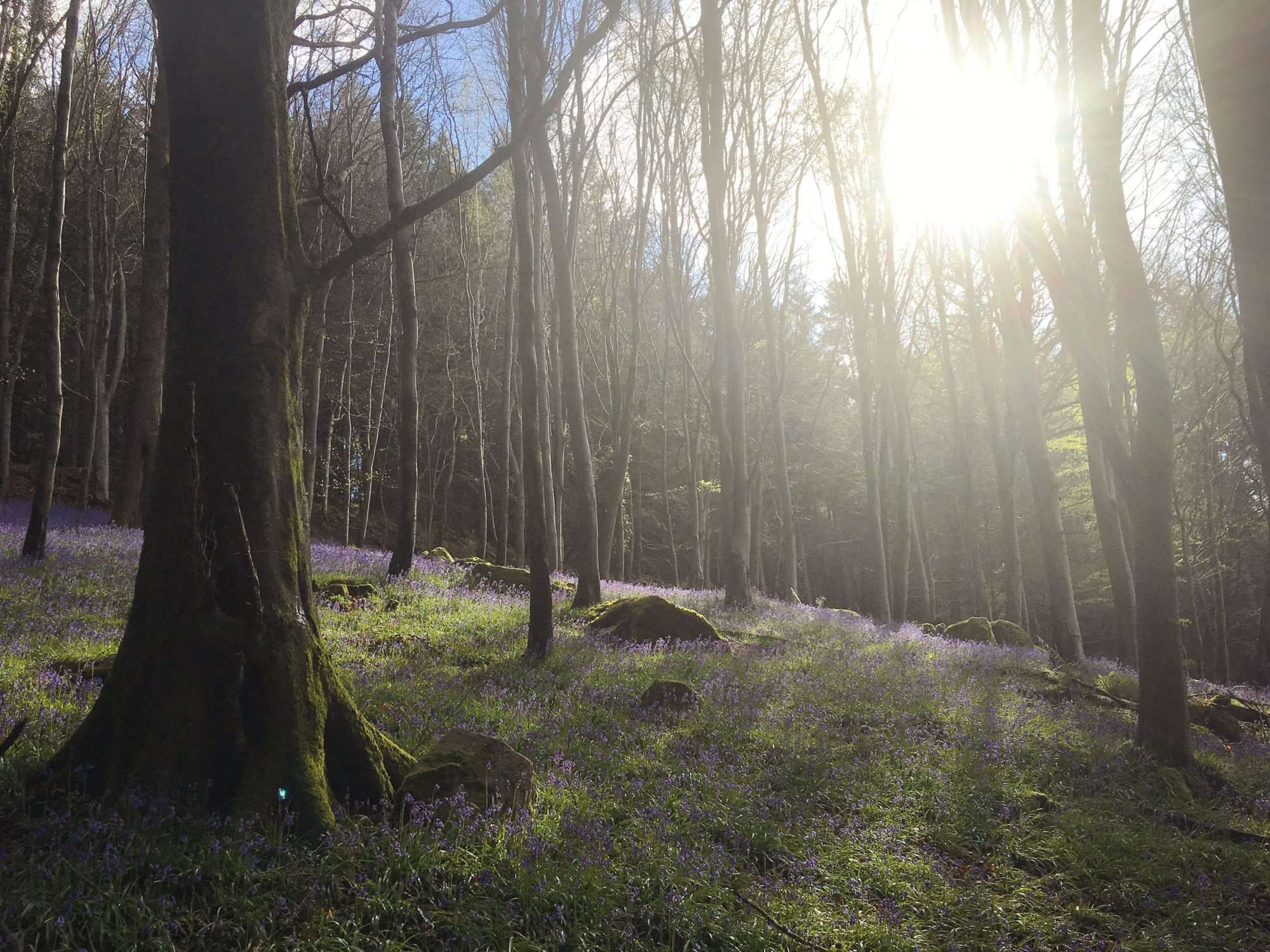 The end of April is our favourite time of the year to take a woodland walk, across the British countryside sleepy deciduous woods  are transformed into a hive of colour by a sea of blue flowers . When the bluebells make an appearance accompanied by the aroma of wild garlic, we know that summer is only around the corner.
We are lucky to have bluebell woods in an abundance in the Wye Valley and this year's spectacle was a sight to behold, here are just a few photographs we took of one of nature's marvels.