What activity do you think of when you hear the word adventure? Hurling yourself off cliffs with some coasteering pals? Hiking through a wild forest with your tent on your back? Or perhaps just veering off the beaten path when you're out on a walk with the dog? Defined in the Cambridge dictionary as an unusual, exciting and possibly dangerous activity, we all like an adventure, even if people define 'possibly dangerous' in very different ways. The most dangerous hike in the world might be a walk in the park for some but just looking at it is possibly dangerous for many for causing nausea or a crick in the neck.
Where is the year of adventure?
Whatever your level of adventurousness you might want to look a little closer to home than China this year to satisfy it. 2016 is the Year of Adventure in Wales and they're getting all geared up to provide adventures on every scale. From mountain biking to surfing and from horse-riding to pond-dipping there is almost certainly something for everyone.
Well-known adventurer Bear Grylls has been recruited as an Adventure Ambassador for the country and describes how 'the beautiful, rugged and wild terrain of Wales lends itself so well to so many activities and adventures'. We agree Mr Grylls. What's particularly good about Wales is that it has such variety in landscape so whatever your appetite for adventure, you can find something to to satisfy you here.
And it is not just Bear Grylls who thinks so, Wales has been voted as one of the top ten countries to visit in 2016 by Rough Guides travel blog.
Of course what make our ears prick up when we heard about Wales' Year of Adventure was what they have to say about the opportunities for walking and hiking in the country. Wales has several fantastic national trails and since 2012 has had the world's first uninterrupted route along a national coast – the "Wales Coast Path". Sections of this path regularly make it into lists of the world's best walks and not many could argue with the picturesque beauty of Pembrokeshire in West Wales.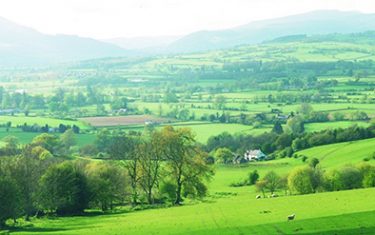 Offa's Dyke is a National Trail that follows the border between England and Wales for 177 miles from Chepstow in the South to the Irish Sea coast near Prestatyn. Hiking this trail usually takes a couple of weeks if you do it all at once and takes you through eight counties, three Areas of Oustanding National Beauty and the Brecon Beacons National Park – quite an adventure for anyone surely.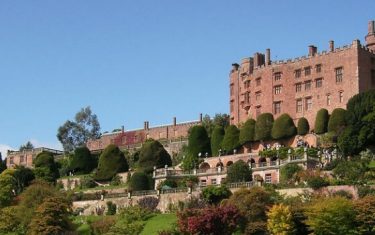 For a more challenging walk, we would head to North Wales and the wild, wooded terrain of Radnorshire to follow Glyndwr's Way. In the early fifteenth century, Owain Glyndwr was the last Welsh man to rise up against English domination with a successful rebellion in this area. The walk takes you through an unspoilt hilly landscape of woodlands and isolated hamlets. It passes several battle sites of Glyndwr's rebellion and ends near Powis Castle – the only castle in North Wales to have been built by a Welshman.
Wales really is accessible for most of us across Britain and feel surprisingly different. With a small and very friendly population of only 3 million (compared to 53 million in England) it is also a lot less crowded. It's much easier to feel you're getting away from it all and having your own adventure when you're across the border in Wales, or Cymru (Kum-rhee) as it's known in Welsh. What do you think? What adventures have you got planned for 2016? What do you think of Wales as a destination for adventure?