Though we cater to walkers of all abilities we always enjoy giving people their first experience of a walking holiday in the UK. We will look to continually update this post with a variety of information to make any beginners walking holiday a pleasurable one, if you have any tips you feel we have left out, let us know in the comments.
"But in every walk with Nature one receives far more than he seeks" John Muir, July 1877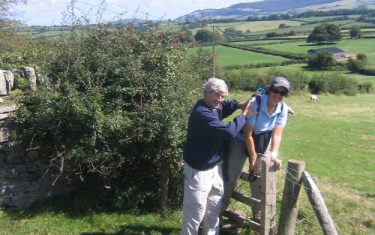 Walking in the outdoors is an activity that remains incredibly popular, even as other trends come and go. There is something about being active outdoors that not only works the body but soothes the soul and eases the mind. Perhaps you already enjoy a weekend walk with friends or your partner, or you walk the dog every day and are thinking of taking the next step – going on your first walking holiday.
There are a few things to remember when planning your first walking holiday but getting your boots early and wearing them in, is probably one of the most important bits of advice you can act on. If your feet aren't happy, your holiday will be pretty miserable. Many suggest that you walk in your new boots a lot before your holiday, even around the house until they are (almost) as comfortable as slippers.
If you can afford the luxury of having your luggage carried for you, that is very much worth it too. To enjoy your day's walk without having any doubt that a comfortable place to stay awaits you is wonderful. A good quality walking holiday company will take care of all such details so you can focus on enjoying the sights, sounds and smells of the British countryside that you only notice on a walk.
One of the wonderful things about the UK – apart from it's incredibly varied landscape, the history bursting at its seams and the excitingly unpredictable weather – is the varied walks you can take here. If you are new to walking holidays, the British countryside is a fabulous place to start with easy walking holidays in every part of the country.
In England, both The Yorkshire Wolds Way and the Thames Path are both walking holidays for beginners and experienced long distance walkers alike. You can enjoy either a gentle walk through a tranquil, relatively untouched landscape in the North or take a walk along our most famous river passing one famous historical site after another from Royal Windsor to Tower Bridge.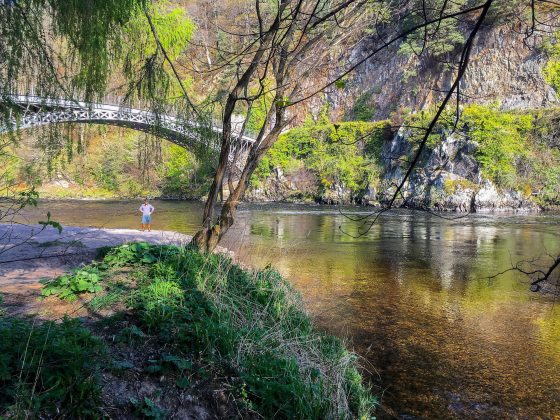 Other walking holidays in the uk for beginners include the Speyside Way in Scotland or the Gower Coast Path in South Wales. These are both suitable as walking holidays for beginners. Spectacular scenery awaits you whether you follow the River Spey to the foothills of the Cairngorms or wonder at the power of the sea on the coast of South Wales.
For a more exotic location, you could consider the small and sunny island of Guernsey, where spectacular scenery can be accessed easily for the novice walker. You can start and end your walking holiday in St Peter Port, the capital of the island and spend time wandering around this pretty town, exploring local shops and restaurants.
If you're thinking about taking your first walking holiday, it can be daunting to think that a certain distance has to be covered every day, or maybe the challenge has you raring to go. In either case there are plenty of National Trails that are a  perfect fit for your first walking holiday.