Walking and literature has always kept close quarters, and perhaps there's something about the travelling on foot that seems to bring your surroundings, thoughts and ideas into sharp focus.
From pilgrimage to protest march, promenade to nature ramble; the simple act of putting one foot in front of the other can be undertaken with a sense of purpose and discovery. Long distance walking isn't just some quirk of prolific authors either, mounting evidence suggests that walking is conductive to creative thinking.
Here, we take a look at that crossover between literature and walking with some of the best reads for walking out in nature, specific to location, as well as thoughts from famous authors on the inspiring landscape of Great Britain.
[row class="box-nav"][columns class="medium-6″]
Reads by Destination:
Reads by Authors:
[/columns][columns class="medium-6″]
Reads by Theme
[/columns]
[/row]
Inspiring Reads To Get You Walking
Finally, the days are getting longer, the flowers are coming into bloom, the temperatures are slowly rising and it's time to dust off our muddy boots in pursuit of another year of wonderful walking. You may already know exactly where you want 2018 to take you, but if you're looking for a little inspiration, we've compiled a list of our favourite walking-themed reads that are guaranteed to get those feet itching to be back out exploring our beautiful landscape.
And if you've decided where you're going already, well take a look anyway as these books offer some ideal pre-holiday reading!
Best for Humour…
A Walk in the Woods: Rediscovering America on the Appalachian Trail by Bill Bryson (1997)
Much as we love to walk, most of us have also had a moment where we have sincerely doubted our own sanity in ever choosing to embark on a long distance trail. A Walk in the Woods is the book to make you feel much better about those moments, and perhaps even reflect on them with fond nostalgia.
Billy Bryson tells the story of his own decision to take on the notoriously difficult Appalachian Trail and the many humorous mishaps he experiences along the way – naive decisions on what to pack, unwanted walking partners and the inevitable unfortunate brushes with nature. In between these incidents though, Bryson also tells a fascinating history of long distance walking in the USA and the wonderful ways that it allows us to engage with our surroundings.
Best for Nostalgia…
As I Walked Out One Midsummer Morning by Laurie Lee (1969)
Laurie Lee is the author of one of Britain's best loved books depicting its beautiful countryside, Cider With Rosie. In this, the sequel to Cider with Rosie, we follow Laurie Lee's journey as a young 19 year old out of the Cotswolds and then across Spain, all by foot. Carrying little but his violin, which he uses to busk, this is a real 'coming of age novel', beautifully written and describing a Britain and a Spain which in the 1930's was on the brink of changing forever. Lee's descriptions of both the landscape and the people he encounters on his journey are delightful and guaranteed to inspire a desire to visit southern England and Spain.
Best for Discovering Mindfulness…
Wild: From Lost to Found on the Pacific Crest Trail by Cheryl Strayed (2012)
The idea of walking being an ideal tool for self-discovery is not exactly a new concept, but Cheryl Strayed has bought such thinking back to the forefront of modern culture with her autobiography Wild. Strayed was not an accomplished walker when she decided to hike 1,100 miles of the Pacific Crest Trail – quite the opposite in fact – but did so on impulse in order to escape her recent bereavement and broken marriage.
This book won't offer any tips on how to best approach a long distance trail but it does offer an extremely touching account of just how healing the process of immersing yourself in nature and putting one foot in front of the other can be.
Best for the Philosophy of Walking…
The Old Ways: A Journey on Foot by Robert Macfarlane (2012)
The Old Ways is a book for those of us who are as much in love with the simple escapism of walking as the places it takes us to. For centuries, philosophers, poets, artists and theologians have marvelled in the cathartic value of walking and this is what McFarlane seeks to understand and explore. Using an eloquence of language only to be expected of a Cambridge literary professor, MacFarlane take the reader on an immersive journey that explores landscapes and footpaths across Britain and further afield to identify what it is that is so wonderful about walking. Read more on this book below.
Best for Appreciating Nature…
Wildwood: A Journey through Trees by Roger Deakin (2007)
More a book about nature than it is about walking, nevertheless Wildwood is so effective at transporting the reader into the wilderness that in no-time it will have you yearning to be out on a forest walk. In it, Roger Deakin successfully puts into the words the marvel we often feel when surrounded by woodland but can't quite pinpoint. His journey is a broad one that takes him to all corners of the world, and in doing so explores the impact of trees on humankind in many different ways from picking bush-plums with Aborigines in Australia to the origins of the timber that built his own house in Norfolk.
Britain has a rich literary heritage and there are many more walks that take in the sights that inspire authors or indeed the settings of their finished works. We hope this overview served as an intriguing introduction to some of the literature inspired walking holidays that we offer – read on for books specific to location, or take a look at our Authors section.
Do you have any favourite reads that are guaranteed to get you outside or that you associate with a particular walk? We'd love to hear your recommendations on our website or any of our social media channels.
Reading Britain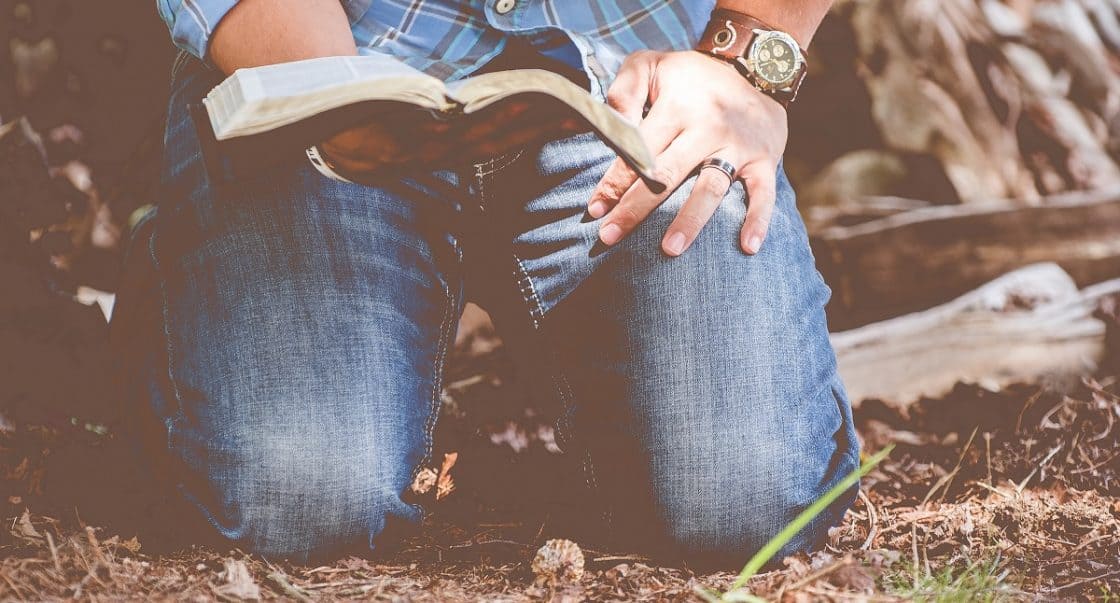 In this list we're exploring the best of Britain, with a selection aimed at at anyone looking to get a better sense of what this lovely little nation is all about. If you'd like to find out more about a specific area, simply visit our country specific reading lists for England, Wales and Scotland.
Some of the best walks in Britain explore the parts of the country that inspired cultural icons such as Shakespeare and Dickens. Many great writers, composers and thinkers included a walk in their daily schedule and believed it was instrumental for releasing their creativity and allowing them to produce their incredible works. Tchaikovsky apparently refused to ever cut short his daily walk by even a few minutes, thinking that any less than his usual two hours would result in some kind of misfortune.
Non-fiction (Walking Specific)
Journey Through Britain by John Hillaby (1968)
It may not be the most recent book to be written about walking in the UK, but like much of what is most loved about Britain, its age simply adds to its charm and delight. Journey Through Britain details Hillaby's walk from Land's End to John O'Groats in the 1960s when long distance walking was a much simpler affair. Not only does this book provide a wonderful overview of Britain's varying landscapes but it also provides an insight into the history of differing regions and the amusing encounters he has with locals along the way.
As with any book on walking, Hillaby's chosen mode of transport allows him and consequently the reader to discover and enjoy locations and experiences which just wouldn't be possible any other way. Whether you're a native who has explored Britain's footpaths many times or a visitor looking for your next walking destination, there is a lot to discover in a Journey Through Britain.
Overall, a light-hearted memoir from one of the first people to record walking the length of Britain by foot. To this day, it remains one of the most prominent and iconic books about walking in Britain, with the now added benefit of a nostalgic twist.
Coastlines: The Story of Our Shores by Patrick Barkham (2015)
Ideal for those aiming to complete some coastal walking, Coastlines explores some of the best stretches of British coastline, providing historical, cultural and geological insights along the way
Hamish's Groats End Walk: One man and His Dog on a Hill Route Through Britain and Ireland by Hamish Brown (1981)
Taking the challenge of walking the length of Britain one step further, Hamish Brown incorporates Britain's highest peaks into his journey across Britain. With some comic value provided by his dog, this is a great exploration of Britain's best mountain walks.
The January Man: A Year of Walking in Britain by Christopher Somerville (2017)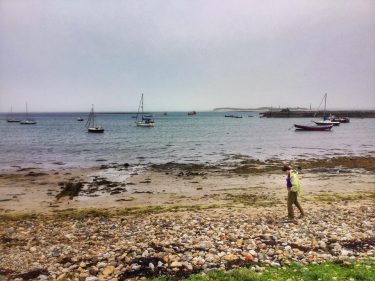 Written by the chief walking correspondent for The Times, The January Man simultaneously provides an insight into the author's favourite walks and a reflection on his relationship with his own recently deceased father who he used to walk with. The result is a more personal reflection on not just walking but ourselves and the relationships we have with others.
Two Degrees West by Nicholas Crane (1999)
A slightly more unusual take on walking through Britain, this book describes the author's aim to walk the exact line of the Prime Meridian through England. Never veering more than 2 metres either side of the line, the result is a diverse cross-section of both the urban and rural makeup of Britain.
Non-fiction (General)
Notes from a Small Island (1995) and The Road to Little Dribbling (2016) by Bill Bryson
Having adopted the UK as his homeland in his 20's, Bryson is ideally placed to provide a light-hearted guide to this nation. In both texts you will find a very humorous and very astute study of Britain's towns and countryside, with a particular focus on one of Bryson's own favourite pastimes, walking. Twenty years after its first publication, Notes from a small Island continues to be Britain's most popular travel book. For a more in-depth look at this book, read our Bill Bryson article below.
The Sea Kingdoms: A History of Celtic Britain and Ireland by Alistair Moffat (2008)
Excellent exploration of Britain's ancient Celtic heritage, which features strongly in many of our most popular walks in Wales, Scotland, Ireland and parts of England.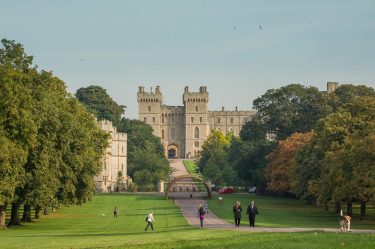 Cruel Kings and Mean Queens by Terry Deary (1995)
Part of the hugely successful Horrible Histories series, Cruel Kings and Mean Queens may be a children's book but it provides one of the most interesting, funny and easy to read accounts of Britain's rulers. As popular with adults as it is with children, this is an excellent base for anyone new to British history.
British History for Dummies by Sean Lang (2011)
Comprehensive and light-hearted summary of British history. An excellent reference point for all periods of British history from 1066 to modern-day.
Meadowland: The Private Life of an English field by John Lewis-Stempel (2014)
Ideal for anyone with an interest in nature, Meadowland explores Britain's fields and the different wildlife that live there. Written as a month by month guide, it is a beautiful account of Britain's changing countryside throughout the year.
Hidden Histories: A Spotter's Guide to the British Landscape by Mary-Ann Cochata (2016)
A very useful guide for those exploring Britain by foot, this book provides a guide to British landscape and what the shape of the land tells you about the history of that location, including reference to Celtic, Roman, Medieval and modern settlements.
Watching the English: The Hidden Rules of English Behaviour by Kate Fox (2005)
If you're as keen to get to know the British as you are Britain then this is an excellent starting point. A very amusing book for both natives and visitors to the country, it explains everything you need to know about British social etiquette.
Fiction
A selection of some of Britain's best classic books depicting the beauty of its countryside and small communities.
Far from the Madding Crowd by Thomas Hardy (1874)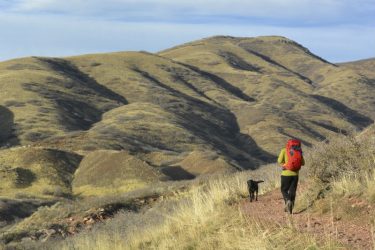 A vivid depiction of the farming communities of Dorset and the south coast of England in the 19th Century told through the eyes of a young female farmer who falls in love with three completely different men.
All Creatures Great and Small (series) by James Herriot (1970)
Series of light-hearted novels about a vet who moves to a small farming community in Yorkshire. Partly based on the author's own experience of being a vet, it offers a wonderful insight into the communities of rural Britain.
Wolf Hall and Bring Up the Bodies by Hilary Mantel (2009)
Booker prize winning novels about Henry VIII's chief advisor Thomas Cromwell, a powerful man who changed the course of British history. Ideal reading for anyone with an interest in Tudor history.
Boy: Tales of Childhood by Roald Dahl (1984)
Autobiographical tale from one of Britain's most loved children's authors. Largely set in Wales, it is a lovely insight into inter-war Britain.
The Pillars of the Earth by Ken Follet (1989)
Set in South-West England in the 13th Century, this tale of plotting and intrigue is based around the building of one of Britain's early cathedrals. A real page-turner, it's vivid descriptions are wonderfully effective at transporting the reader to medieval England and will cause you to look at the nation's ancient architecture in an entirely different way.
The Canterbury Tales by Geoffrey Chaucer (14th Century)
One of the earliest texts to be written in common English, The Canterbury Tales are a series of humorous tales critiquing English society at the time. Whilst the language is initially challenging,they are a must-read for anyone with an interest in early English history.
Wordsworth: Poems by William Wordsworth (1802)
Arguably Britain's most prolific nature poet, Wordsworth's poem depicts the British landscape beautifully, from him homeland of Yorkshire to the the impressive Tintern Abbey that sits right in the heart of the Wye Valley.
England (all)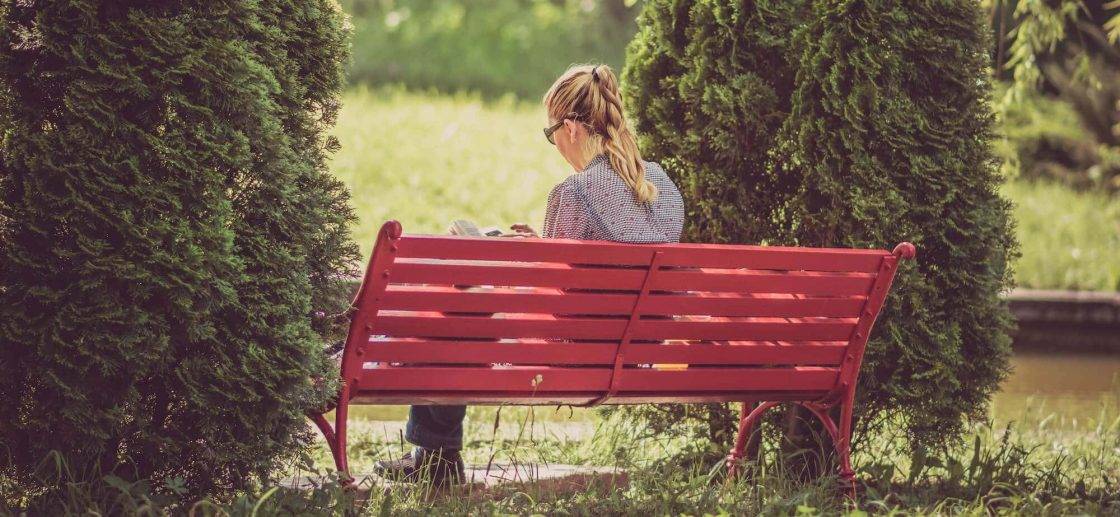 Here, we explore England, a land full of world famous authors and home to more of our walks than anywhere else. To make it easier to find books relevant to your walk, we have split the books in this article into sections on Northern and Southern England.
Non-fiction (General)
In Search of England (1927) by H V Morton
One of the original travel books to be written about England, In Search of England is as enjoyable today as it was when it was first written 90 years ago. An exceptionally well written and enchanting journey through old England with more than a few observations that are still very relevant today.
Great Tales from English History (2007) by Robert Lacey
A fascinating and entertaining introduction to English history told through 154 different stories dating from the vikings to modern-day. Easy to read but professionally researched, it is thoroughly enjoyable for anyone wanting to improve their knowledge of English history.
Watching the English: The Hidden Rules of English Behaviour by Kate Fox (2005)
If you're as keen to get to know the British as you are Britain then this is an excellent starting point. A very amusing book for both natives and visitors to the country, it explains everything you need to know about British social etiquette.
Northern England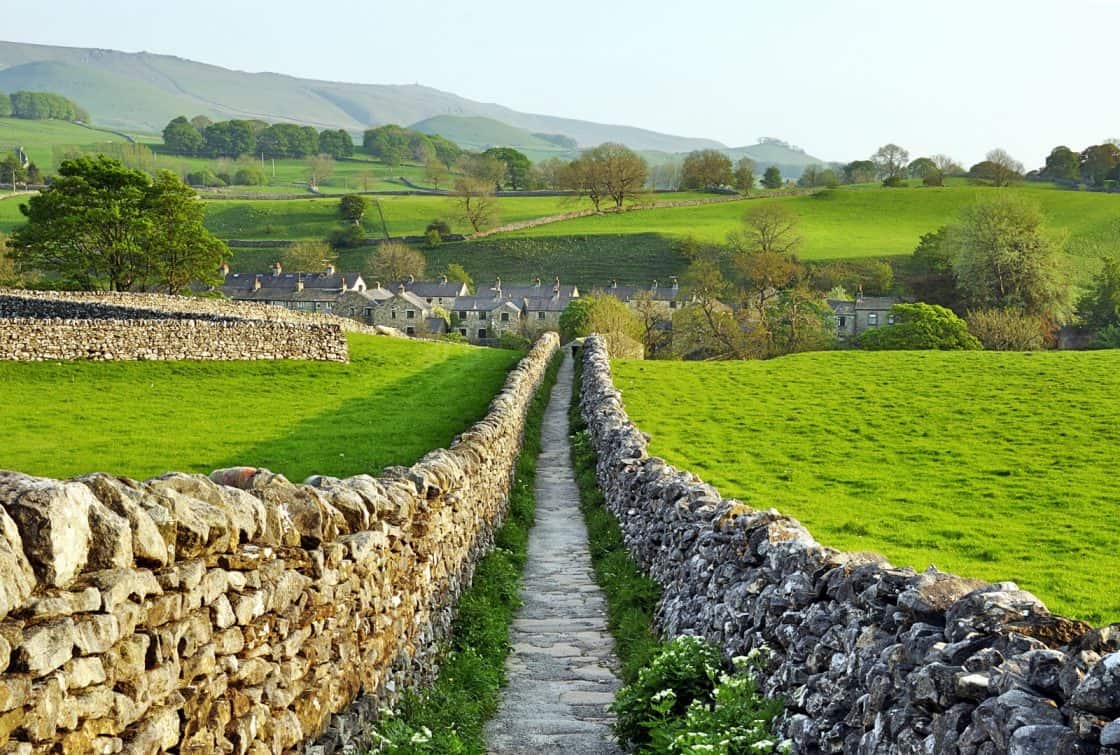 Venture north through Britain and its hard not to be struck by just how much the landscape of the nation can change, region by region – all within a relatively close distance.
Here you have walks like The Dales Way, from the Yorkshire Dales to the Lake District, this routes takes in the area that inspired many poets of the early 19th Century, including Wordsworth. Dove Cottage of the inspirational daffodil gardens can be found here as can John Ruskin's grave, in a quiet village graveyard. The scenery in the area also inspired Beatrix Potter who loved to take her holidays in Sawrey near Lake Windermere. When she came into some money in 1905 she bought a traditional farm in Sawrey and many of her famous children's stories were written around here.
Non-fiction (Walking)
Walking Home: A Poet's Journey (2012) by Simon Armitage
Popular British poet, Simon Armitage explores his homeland with a journey on foot along the Pennine Way from the Scottish border to the Peak District in Yorkshire. In the style of a traditional 'troubadour' Armitage chooses to travel without any any money and instead perform poetry each nice for his food and lodging. The results is a witty and insightful look into British wilderness.
A Walk Along the Wall (1974) by Hunter Davies
One of the original texts to be written about walking Hadrian's Wall, A Walk Along the Wall may not be as up to date as other books but it provides a wonderful mixture of history, guidance and personal recollections from an individual who grew up in the area. Read forty years after its first publication, it also offers some an enjoyable insight into a past England.
Non-fiction (General)
The Wall: Rome's Greatest Frontier (2009) by Alistair Moffat
Thorough and insightful guide to the history of Hadrian's Wall, one of the Ancient Wonders of the World. Alistair Moffat considers who built the Wall, how it was built, why it was built, and how it affected the peoples who lived in its shadow.
The Shepherd's Life: A People's History of the Lake District (2015) by James Rebanks
A recent Sunday times number 1 bestseller,The Shepherd's Life provides a unique insight into rural life in northern England. Written by an author who not only shepherds himself but whose family have been shepherds for many generations, it not only explains the key role of nature in this part of England but also provides vivid and beautiful descriptions of this spectacular part of the world.
Pies and Prejudice: In Search of the North (2007) by Stuart Maconie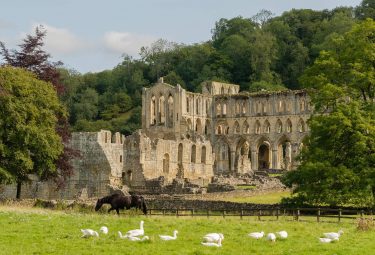 Light-hearted look at what it means to be a 'northerner' and what it is that makes northern England unique from the rest of the country. Excellent introduction to British humour and the 'north-south' divide.
All Creatures Great and Small (series) by James Herriot (1970)
Series of light-hearted novels about a vet who moves to a small farming community in Yorkshire. Partly based on the author's own experience of being a vet, it offers a wonderful insight into the communities of rural Britain.
Fiction
Wuthering Heights by Emily Bronte (1847)
Arguably the most famous novel to be set in the Yorkshire moors. This wild landscape provides the ultimate backdrop to a wild tale of love and revenge.
The Complete Tales by Beatrix Potter (1901)
All of the Beatrix Potter's charming children's tales were written around the Lake District, telling the stories of woodland creatures and their adventures in this lovely landscape.
Swallows and Amazons by Arthur Ransome (1930)
Classic series following the adventures of of four children through the islands and waters of the Lake District.
Southern England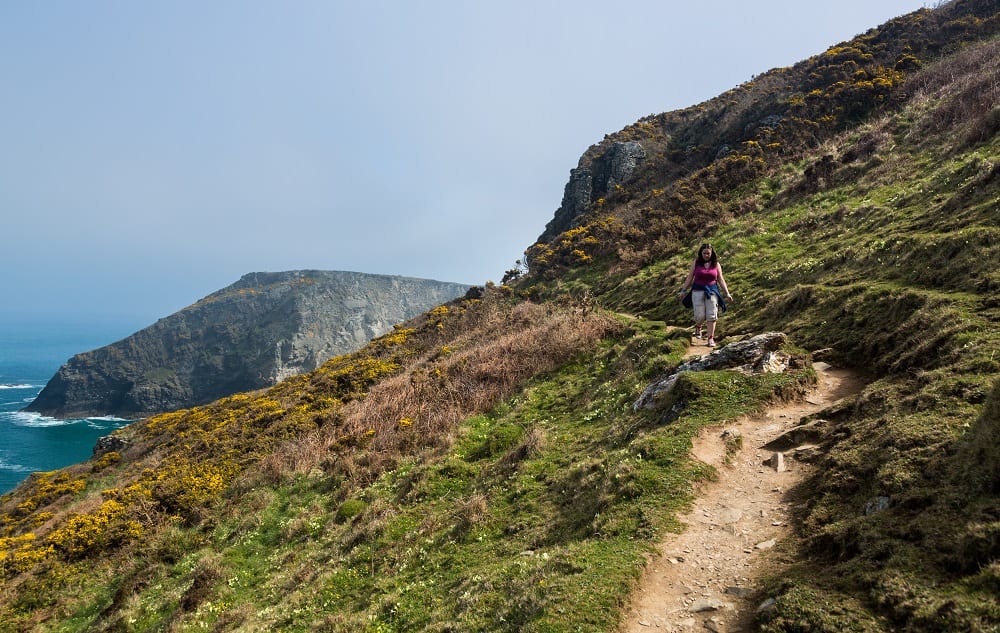 From picturesque woodland strolls, long stretches across the bucolic canal scenery of the Thames to bracing jaunts along the cliffs of the South Coast – the variety of terrain covered while walking through England's "Green and Pleasant Land" is ideal for those seeking another side of the British landscape.
Charles Dickens was a prodigious walker and famously walked from his home in central London to the family home in Kent in one night, covering thirty miles. The Thames Path takes you on a gentler walk from the bucolic fields of Oxford (where it's easy to imagine characters from Wind in the Willows taking a picnic) to the bustle and excitement of England's capital city where you can experience the sights and sounds that inspired Dickens.
Non-fiction (Walking)
The Green Road into the Trees: An Exploration of England (2012) by Hugh Thomson
Starting in the most central point of England, Hugh Thomson sets out on foot to cover 400 miles of Southern England from Norfolk to Dorset. Following some of Britain's oldest paths, Thomson explores Britain's landscape, culture and most of all its ancient history revealing stories of the Celts, Vikings and Saxons who inhabited this land, including the famous site of Stonehenge.
Rain: Four Walks in English Weather (2016) by Melissa Harrison
Britain is well known for its abundance of rain, but in this book Melissa Harrison looks to explore the impact of this on our landscape, wildlife and nature, and how it makes Britain unique. Embarking on four different walks in four different corners of England (Shropshire, Devon, Kent and Cambridgeshire) across four different seasons, she establishes just why it is so important to Britons.
Walking Away by Simon Armitage (2015)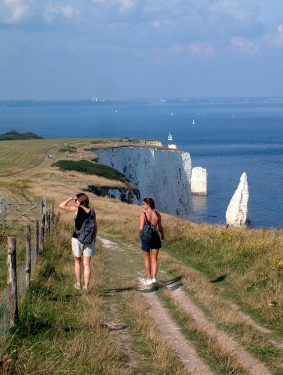 In his second book on walking, poet Simon Armitage walks the South-West Coast Path, giving poetry readings along the way and meeting a diverse range of locals, walkers and other tourists, which he recalls with wit and intelligence.
Five Hundred Mile Walkies by Mark Wallington (1986)
A classic text on the South-West Coast Path, Five Hundred Mile Walkies is a highly amusing account of the author's decision to walk the entire 630 miles of the footpath with a borrowed dog that had barely set foot outside of London. A physical challenge for both man and dog, Wallington's memoirs depict the south-West coast path in the 1980s when far fewer walkers had ventured its entirety.
Non-fiction (General)
Once Upon a Time in the West…Country (2015) by Tony Hawks
Tony Hawks first became well known in the world of travel writing for attempting to hitchhike around Ireland with a fridge. In this equally amusing tale, he moves to South-West England with his wife and engulfs the reader in a life of tractor-racing, village meetings and cycling coast to coast with a micro-pig.
Fiction
Far from the Madding Crowd by Thomas Hardy (1874)
A vivid depiction of the farming communities of Dorset and the south coast of England in the 19th Century told through the eyes of a young female farmer who falls in love with three completely different men.
Cider with Rosie by Laurie Lee (1959)
Nostalgic and warming tale, depicting the author's childhood in the Cotswolds in the 1920's.
Pride and Prejudice by Jane Austen (1813)
One of Britain's all-time classics, Austen's love story transports the reader back to the world of upper-middle class Britain during the Georgian period. Full of irony, it is an extremely canny take of British social etiquette and perfect for anyone with an interest in English stately homes.
Three Men in a Boat by Jerome K. Jerome (1889)
Very amusing account about 3 men's decision to go on a boating trip along the River Thames between London and Oxford. Part comic novel, part travel guide it remains very relevant even today.
Cold Comfort Farm by Stella Gibbons (1932)
A parody of traditional rural writing, Cold Comfort Farm is the very humorous tale of a pennyless young lady from town sent to live with relatives on a farm in Sussex, and the struggles she has there to keep her life entertaining.
Lark Rise to Candleford by Flora Thompson (1945)
Set in Oxfordshire, this semi-biographical novel is a charming memoir of village life in the Cotswolds during the turn of the 20th century.
Reading Wales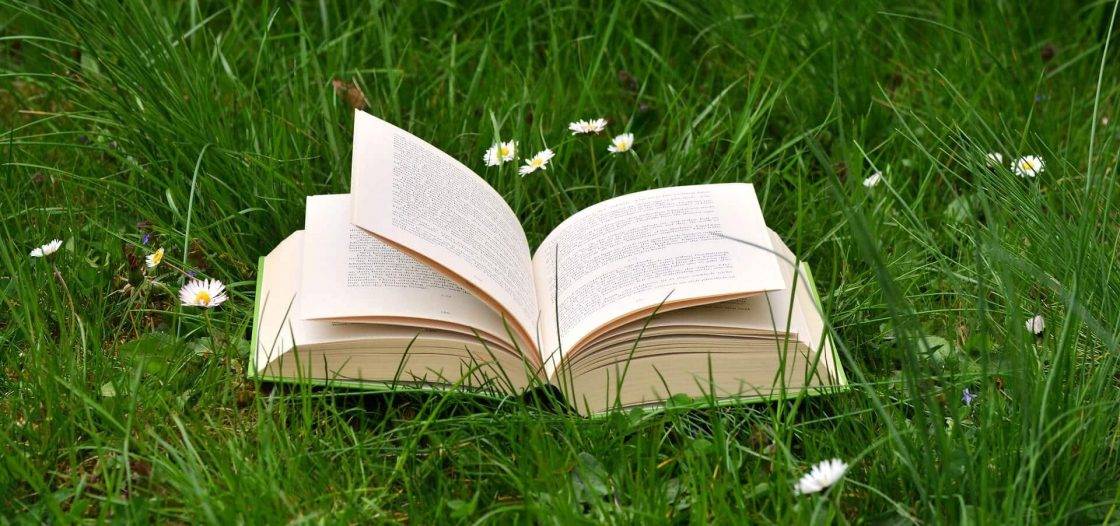 In this list we're exploring 'the Land of our Fathers', bringing you some of the most evocative reads for walking Wales. There's always more than just a trace of history and legend in the Welsh countryside, a quality that many writers, whether native or otherwise, have drawn on in their explorations of Wales.
Non-fiction
The Matter of Wales: Epic views of a Small Country by Jan Morris (1986)
Perhaps the ultimate travel guide to Wales, Jan Morris provides an extraordinarily in-depth description of all aspects of Wales from its history to its landscape and its geology to its culture. With so much information, it is a text best read over a few months but it will undoubtedly inspire you to see more of this small country.
A Writer's house in Wales by Jan Morris (2002)
A more reflective and meditative text, this inspiring second book from Morris explores what it is she loves about Wales so much.
Wild Wales by George Barrow (1862)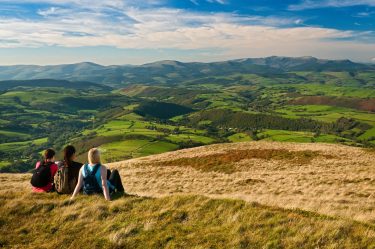 A classic that still remains very relevant today, Wild Wales is the memoir of George Barrow, an Englishman, who decided to explore 200 miles of deepest Wales on foot. His beautiful descriptions of the landscape and communities paint a picture of Wales that in many ways is still very familiar today.
Deep Country: Five Years in the Welsh Hills by Neil Ansell (2011)
In a bid to escape the distractions and chaos of western-society, Neil Ansell chooses to spend 5 years living in the Welsh hills in a dilapidated farm house with no electricity, no running water and almost no passing company. In this text he describes his experience and how he gradually became integrated into the landscape around him.
Celtic Wales by Miranda Aldhouse-Green (2000)
Accessible introduction to Wales' Celtic history which plays such a prominent role in many of our walks.
A History of Wales by John Davies (1990)
Comprehensive and detailed reference book for all aspects of Welsh history from 48 AD to the late 20th Century. A lengthy book best suited to avid history lovers.
Wales (Horrible Histories) by Terry Deary (2008)
Humorous look at Wales' more gruesome history. Initially aimed at children, this is a very entertaining book for both adults too and ideal for anyone wanting a short and easy introduction to Welsh history.
Running for the Hills: Growing Up on My Mother's Sheep Farm in Wales by Horatio Clare (2006)
Touching memoir of a child whose parents decided to leave the hustle and bustle of London for a remote farm in the Brecon Beacons. Beautiful descriptions of the South Wales landscape.
Fiction
Under Milk Wood by Dylan Thomas (1953)
Undoubtedly one the most famous pieces of literature to come out of Wales by one of their most beloved writers. Ideal reading for anyone visiting West Wales, this beautifully written play is all about the life of a small coastal Welsh village over the course of one day.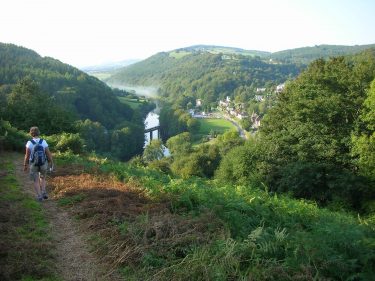 How Green Was my Valley by Richard Llewellyn (1939)
A Welsh classic that vividly depicts both the harsh realities and also the unique beauty of living in the mining valleys of Wales in the early 20th Century, where work was hard but communities were strong.
Here Be Dragons (Part of the Welsh Princes series) by Sharon Kay Penman (1985)
Popular historical-fiction set in Wales during the 13th Century at a time when the Princes of Wales were fiercely fighting the English kings to retain their independence. Very readable, if not entirely historically accurate, they provide an accessible and interesting introduction to this part of Welsh history.
The Mabinogion (1410)
The Mabinogion is famous for being the oldest literature to come out of Britain, yet the modern-day translation still enjoys legions of fans of all generations and is a central part of Welsh culture. A series of mythical tales that form the basis of the legends of King Arthur and his magician Merlin, it is highly recommended reading for those with an interest in Welsh history and culture.
Carrie's War by Nina Bawden (1973)
Children's book telling the story of a child evacuated to a Welsh farm during the Second World War. A charming account of Welsh community living that is enjoyable reading for adults and children alike.
On the Black Hill by Neil Chatwin (1982)
Set on a farm on the Wales-England border, On the Black Hill tells the story of two twin-brothers, born at the the turn of 20th Century who never marry but instead commit to running their farm together, barely touched by the rapidly changing society around them. A simple story, that provides much insight into the ever traditional Welsh farming community.
Rape of the Fair Country by Alexander Cordell (1959)
Excellent novel for those interested in the mining history of south Wales. Set in the 19th Century, if is the first of three novels that follow a Welsh family working in the iron industry during a time of immense change that would have a lasting impact on the Welsh identity.
Reading Scotland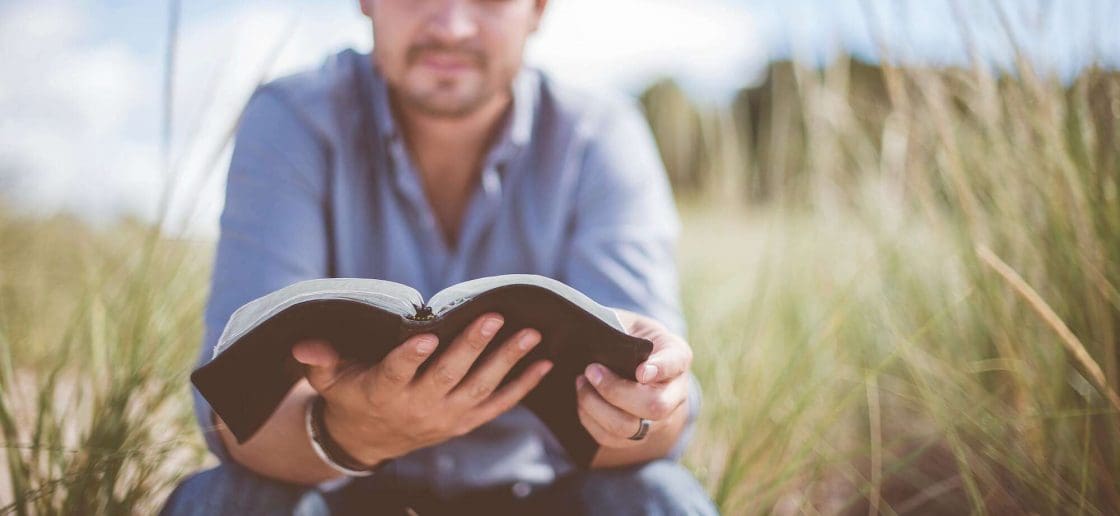 Scotland's iconic landscape of glens, fells and munros have secured its status as a time-honoured destination for walker's everywhere – it's here that you'll find a unique and ancient land with a strong sense of identity.
By walking the Borders Abbeys Way you can explore the setting for scenes in many of Walter Scott's novels and poems written at the turn of the 19th Century. As well as 12th Century Abbeys and charming market towns, the walk includes a visit to Abbotsford, the delightful 'Conundrum Castle' built by Sir Walter Scott on the banks of the River Tweed.
Non-fiction (Walking)
Hamish's Mountain Walk by Hamish Brown (1978)
A memoir from, Hamish Brown, who was the first man to hike all of Scotland's Munros in one go (mountain's over 3,000 ft). Brown's love of mountains shines through, whilst also providing an interesting insight into how much hiking has changed since the book was first published 40 years ago.
The Munros and Tops: A Record-Setting Walk in the Scottish Highlands by Chris Townsend (1997)
Another record breaking feat but this time from Chris Townsend's who became the first man to hike all 277 Munros and 240 tops in Scotland (in short, every major peak in Scotland). Over the period of 118 days, Townsend hiked 1,700 miles and climbed 575,000 feet. A fascinating read for anyone with an interest in Scottish hillwalking.
Mountaineering in Scotland/ Undiscovered Scotland by W. H Murray (1962)
Originally written in the 1930s and 1940s (including a time when Murray was a Prisoner of War), these books are now classics within walking literature, yet they are still very relevant and just as enjoyable to walkers today. Full of enthusiasm and exciting tales. if ever there was a book to inspire you to traverse the peaks of Scotland, this is it.
Three Men on the Way Way by Hamish Brown (2013)
Amusing anecdotes from three men's journey along the West Highland Way.
Non-fiction (General)
The Living Mountain by Nan Shepherd (1977)
A classic piece of nature-writing that beautifully depicts the landscape around the Cairngorm mountain range. In it, Shepherd meditates on what it is that draws humans to mountains and her own deep connection with the Cairngorms.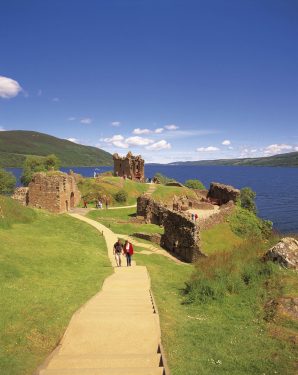 Findings by Kathleen Jamie (2005)
In this series of essays and reflections, poet Kathleen Jamie focuses on the natural world around Scotland. Travelling to different parts of Scotland, she provides a unique and inspiring way of truly engaging with the world around us.
A History of Scotland by Neil Oliver (2009)
Passionate and captivating history from a native Scotsman with the aim of examining Scotland's history in its own right rather than as a side story to English history.
Bloody Scotland (Horrible Histories) by Terry Deary (1997)
A more lighthearted take on Scottish history, this children's book that also works for adults, provides a very accessible and entertaining introduction to Scottish history. Full of amusing and little know facts.
Raw Spirits: In search of the Perfect Dram by Iain Banks (2003)
Ideal for anyone looking to enjoy Scotland's reputation as a centre for whisky as well as walking. In this book you'll find a comprehensive guide to all of Scotland's distilleries as well as information on the landscape, literature and culture of Scotland.
Sea Room by Adam Nicolson (2001)
A perfect read for anyone hoping to explore Scotland's many islands. Sea Room is about the decision of Adam Nicolson's father to buy three extremely remote islands in the outer hebrides in 1937 and the relationship the author has since had with them. Alongside this, he also provides a fascinating history of both the human and natural life of these remote outposts.
Fiction
Macbeth by William Shakespeare (1606)
Rob Roy by Walter Scott (1817)
Kidnapped by Robert Louis Stevenson (1886)
Complete Poems and Songs of Robert Burns (2002)
Best for Discovering Europe…
Clear Waters Rising: A Mountain Walk Across Europe by Nicholas Crane (1996)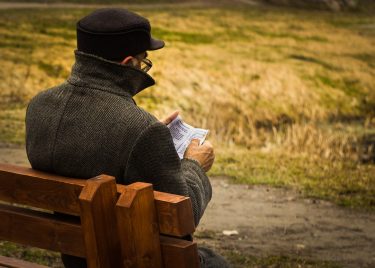 In 1993, Nicholas Crane decided to walk the breadth of Europe along a chain of mountains that stretched from Spain to Istanbul, and when he said walk he really meant walk. On this 17 month journey, Crane successfully traversed 5 mountain ranges – the Cantabrian, Pyrenees, Alps, Carpathian and the Balkans – without using a single vehicle and with only the most basic of provisions. The real delight of this book though, is not just Crane's slightly eccentric challenge but his account of Europe.
On foot, he unlocks for us hidden corners of the continent that are hard to find and even harder to appreciate when travelling by any other mode. With wonderful descriptions of the landscape he encounters, the people he meets and just the right touch of humour, this is exactly the book to get you booked onto the next available flight to far-flung Europe.
Authors
Why Bill Bryson Loves Walking in the British Countryside (& why you might too)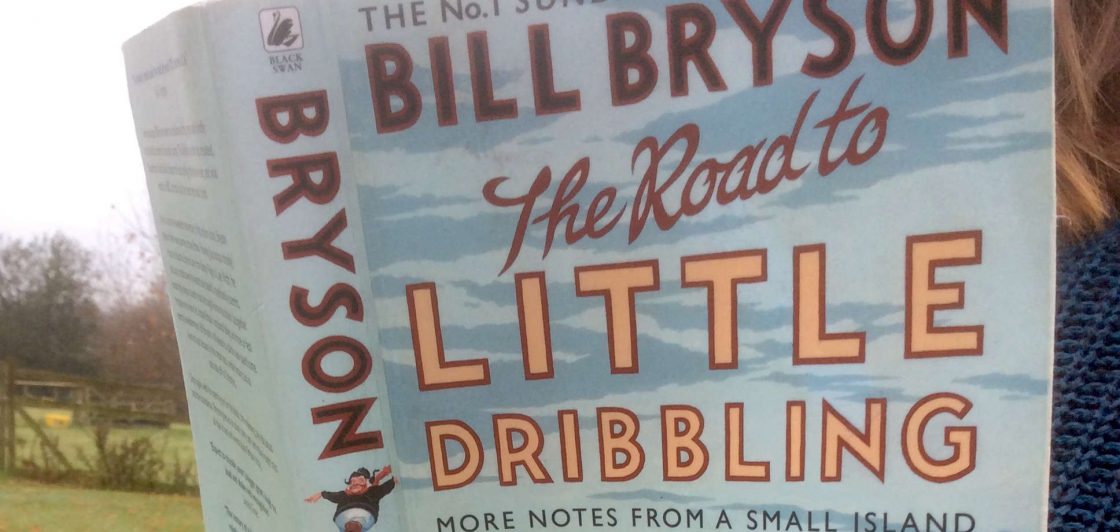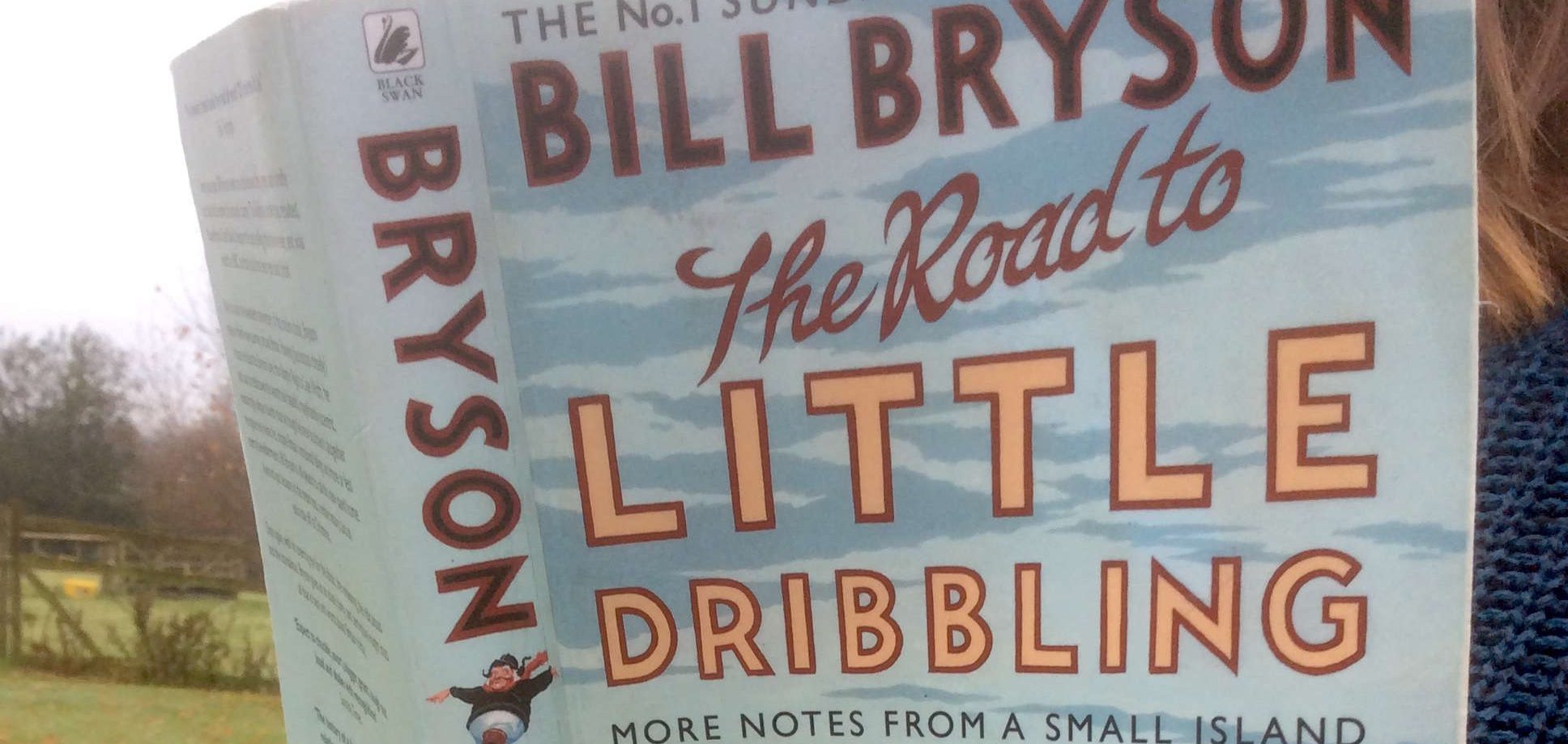 "Nothing – and I mean, really, absolutely nothing – is more extraordinary in Britain than the beauty of the countryside" – Bill Bryson.
I've recently had the pleasure of reading Bill Bryson's latest travel book The Road to Little Dribbling: More Notes From a Small Island and came across the above sentiment. As an ardent promoter of the British countryside, it was of course lovely to see that I wasn't the only one who thought this, but as I am perhaps a little biased, it got me onto thinking is Bryson right, and if so, what is it that makes the British countryside so very, very wonderful?
It is in fact a question I've found myself reflecting on quite a lot recently, as following a long trip to north America during which I discovered more extraordinarily beautiful scenery in its national parks than I thought existed in the world, I found myself still marvelling at the beauty of the modest British countryside. The scene that sparked this thought was not a particularly unique one – in fact it was outside of my kitchen window in Somerset – but with its rolling green hills divided by neat hedgerows, a sprinkling of farmhouses and a flock of sheep with their young lambs, it was undoubtedly beautiful. And here comes Bill Bryson's argument as to why British beauty is so extraordinary – it doesn't feature snow-capped alpine peaks or dramatic gorges or thundering rivers, yet it has somehow been perfectly arranged to create the most marvellous, charming unassumingly beautiful landscape around.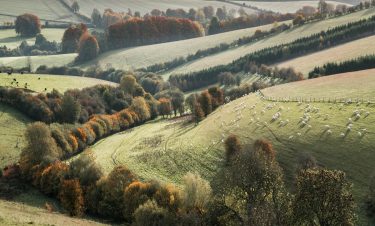 Let's take the Cotswolds as a prime example of this understated beauty. The Cotswolds are located in the centre of southern England – they are not near any spectacular coastline nor do they feature any large mountains, lakes or rock formations, indeed the land is fairly flat. They are also located in one of the more populated areas of the UK, and so have the impact of human habitation. Yet, year on year, thousands of visitors worldwide come to appreciate the beauty of the landscape there. Perfect honey stoned villages with their distinctive thatched roofs, golden hills gently rolling out into the distance and easy flowing rivers dominate this scenery, which can be readily enjoyed by walkers on its miles of undisturbed footpaths. If you had the opportunity of recreating the Cotswolds to make it more beautiful, I really don't think you could.
For me though, the thing that really makes the beauty of the British landscape so extraordinary is that it's not hard to find. In fact it is literally sitting on most people's doorsteps. We have nearly 150,000 miles of public footpaths covering the length and breadth of Britain, which means that there is barely a corner of the country that hasn't been judged as worthy of getting your boots on and having an explore. If that's not a marker of some extraordinary beauty, then I'm not sure what is!
The final element that makes the British countryside so special is its variety. Every time I embark on a new walking trip in the UK I marvel at the fact that here is yet another spectacular corner of the country that I haven't seen before, and that best of all, it is all so different. Perhaps it is because we are really a very small country, but in that space we have the most remarkable range of landscapes. As well as the charming hills of southern England, there are the dramatic peaks and lochs of the Scottish highlands, and the craggy, stark mountains of north Wales. Head to the north of England and you'll get a range of new landscapes again, enormous glacial lakes to the east in Cumbria and expansive moors to the west in Yorkshire. Then of course there is the coastline, beautiful sandy beaches in Wales, ancient Jurassic cliffs on the south coast and wild windswept coves in Scotland. The list could go on and on, but one thing is for sure, you'll be walking a long time before you run out of choices.
We'd love to know which parts of the UK you enjoy walking in and why. Let us know via our social media page or alternatively if you'd like to find out more about our full range of walking holidays in Britain, visit our destination pages.
Bill Bryson's Road to Little Dribbling is readily available in paperback and highly recommended for Britons and visitors to Britain alike.
Melissa Harrison – Rain: Four Walks in English Weather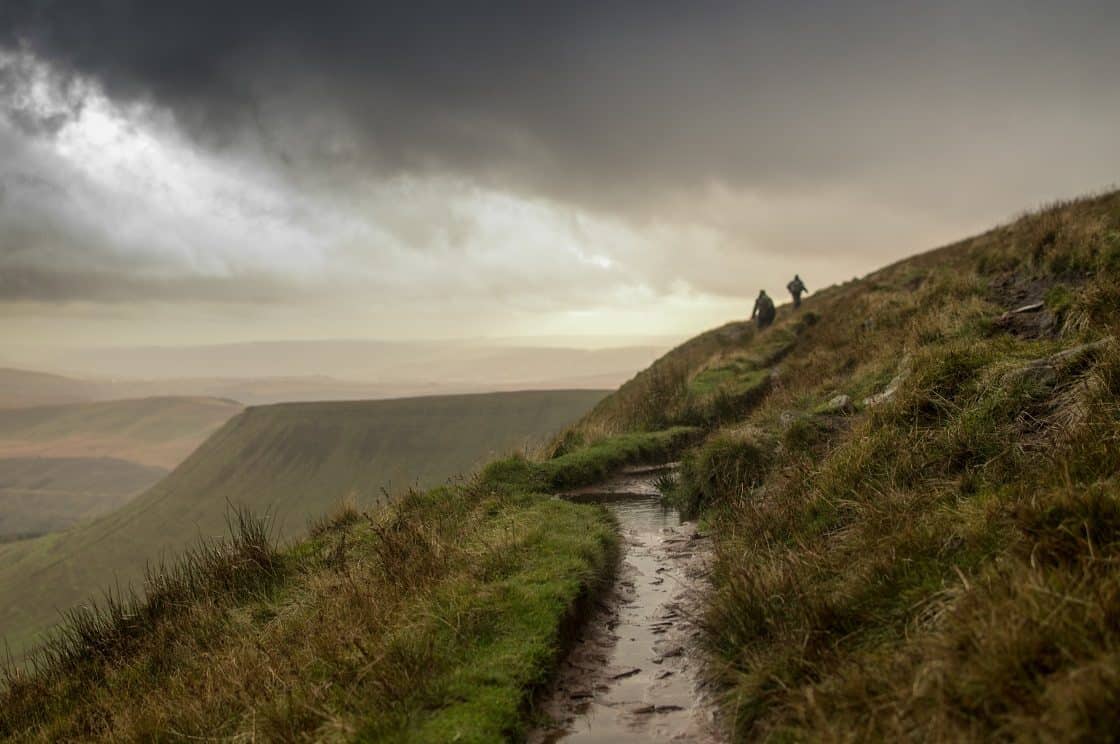 "my year of getting wet… has broadened and deepened my feeling for the outside world. I'm no longer just a fair-weather walker"
When the weather turns, you'll find most of us retreating to the safety of a nearby pub…not Melissa Harrison however, in this book she actively seeks out rain and drizzle across the Shropshire countryside and further. For most of us, an unexpected shower always comes at an inopportune moment, but though a sudden shower may ruin a picnic or two, its a force of nature that gives Britain its vibrant green hills and valleys. As the reader is led through the Shropshire countryside in the midst of a downpour, she describes a landscape that is refreshed and renewed, depicting the rain as something marvellous to be witnessed (and even embraced!), rather than avoided at all costs.
When British people have upwards of just as many names for rain as the Inuits have for snow, well it goes some way to illustrating our national obsession with the weather. Melissa Harrison explores this peculiar relationship, hitting on regional differences for describing weather that seems to suggest the creeping influence of our surroundings and locale in the way we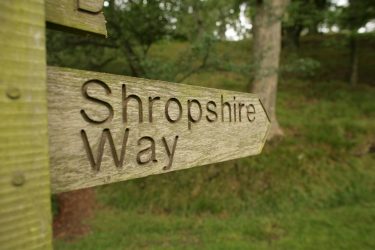 talk. She also investigates the British Rainfall Organisation, an eccentric bunch who tortuously collected rainfall levels from the mid nineteenth century (until they disbanded in 1991) and an man called George Merryweather who invented a device that used leeches to ring a bell when a storm was due…which never really caught on.
This book takes an unflinching look at what's always in the back of our minds while out walking in the UK. Where this work's successes lie, is in taking an almost universally derided fact of life, and giving it a new perspective. The author's depictions of the Shropshire countryside (though not especially known for its downpours) only go to show that the Welsh Borders are a truly beautiful landscape, whatever the weather.
Robert MacFarlane – The Old Ways: A Journey on Foot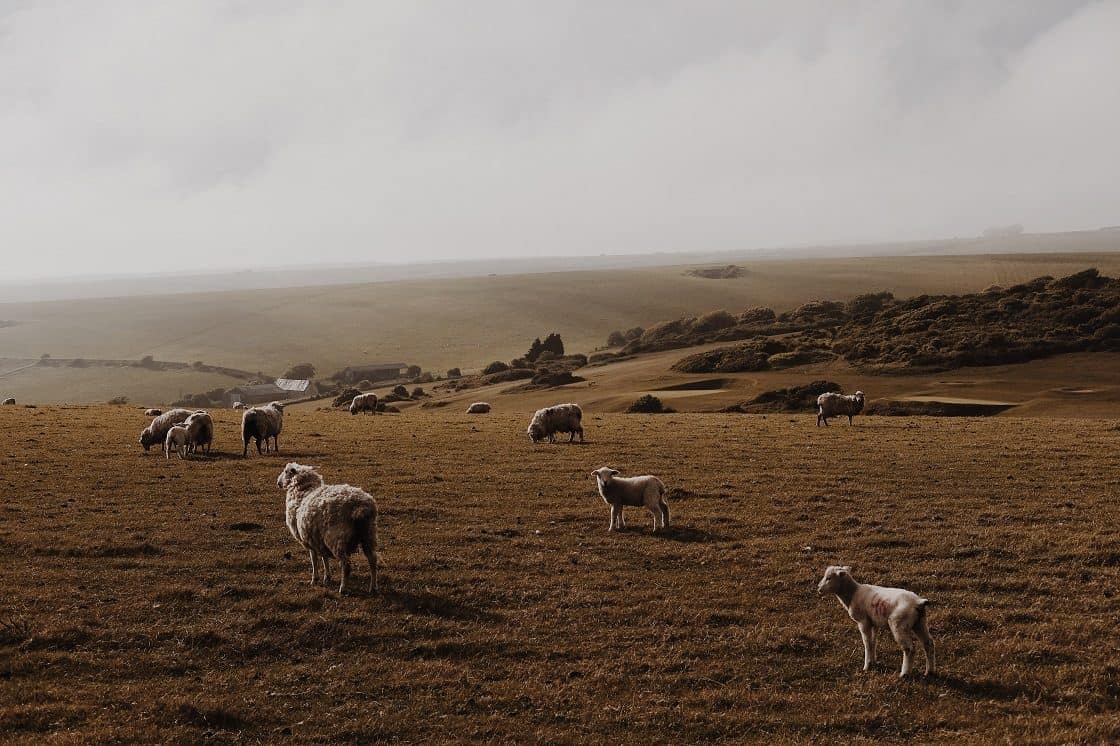 "I have long been fascinated by how people understand themselves using landscape, by the topographies of self we carry within us and by the maps we make with which to navigate these interior terrains. We think in metaphors drawn from place and sometimes those metaphors do not only adorn our thought, but actively produce it."
Acclaimed nature writer Robert Macfarlane focuses on the ancient and enigmatic origins of Britain's ancient paths, the imprint man has left on the landscape, and vice versa.
The wilder, more off-the-beaten-track places that make up Britain's walking routes are given particular attention in this genre-defining work. What really makes the book stand out from the rest, is his emphasis on the process of walking, something that's not measured in the  summits you scale, but the experience of the journey itself.
The author takes to the old droving roads and holloways that have joined up the dots between communities since time immemorial. It's a rediscovery of pathways forged by pilgrimage, adventure and curiosity, an investigation of the stories behind the imprint on the landscape left by journeys undertaken on foot.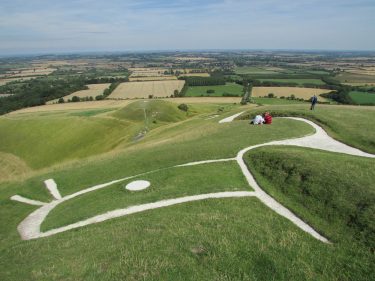 Britain's walking routes were created through habit and use, and in the text, the author explores the story behind well-established routes such as The Ridgeway. This is Britain's oldest road, a high-level route taken by travellers looking for a good vantage over the countryside so they could scout out any signs of danger on the horizon.
It's use dates back over 5,000 years, with incredible landmarks from the Bronze Age found en route, such as the Uffington White Horse and the stone circle at Avebury. Here, you can re-trace the steps of prehistoric man through a landscape of chalk downs, woodland and rolling field that has remained unchanged throughout the ages. Or, as the author puts it: "Paths are human; they are the traces of our relationships".
For further insight into walking the Ridgeway, read the comedian Bill Bailey's account of walking the route with Robert MacFarlane.
Samuel Coleridge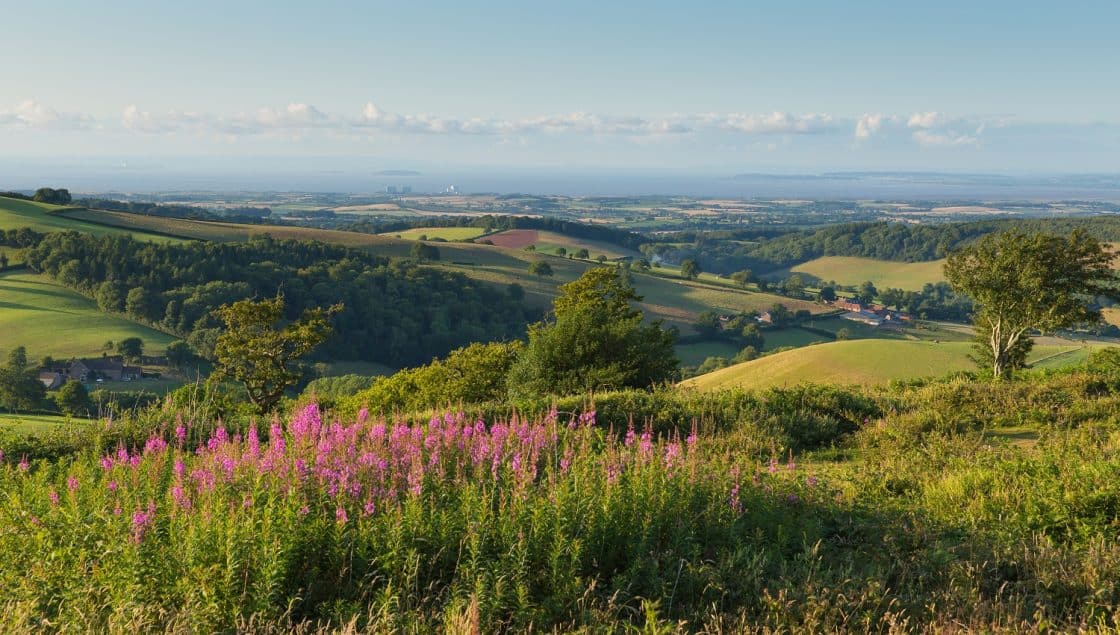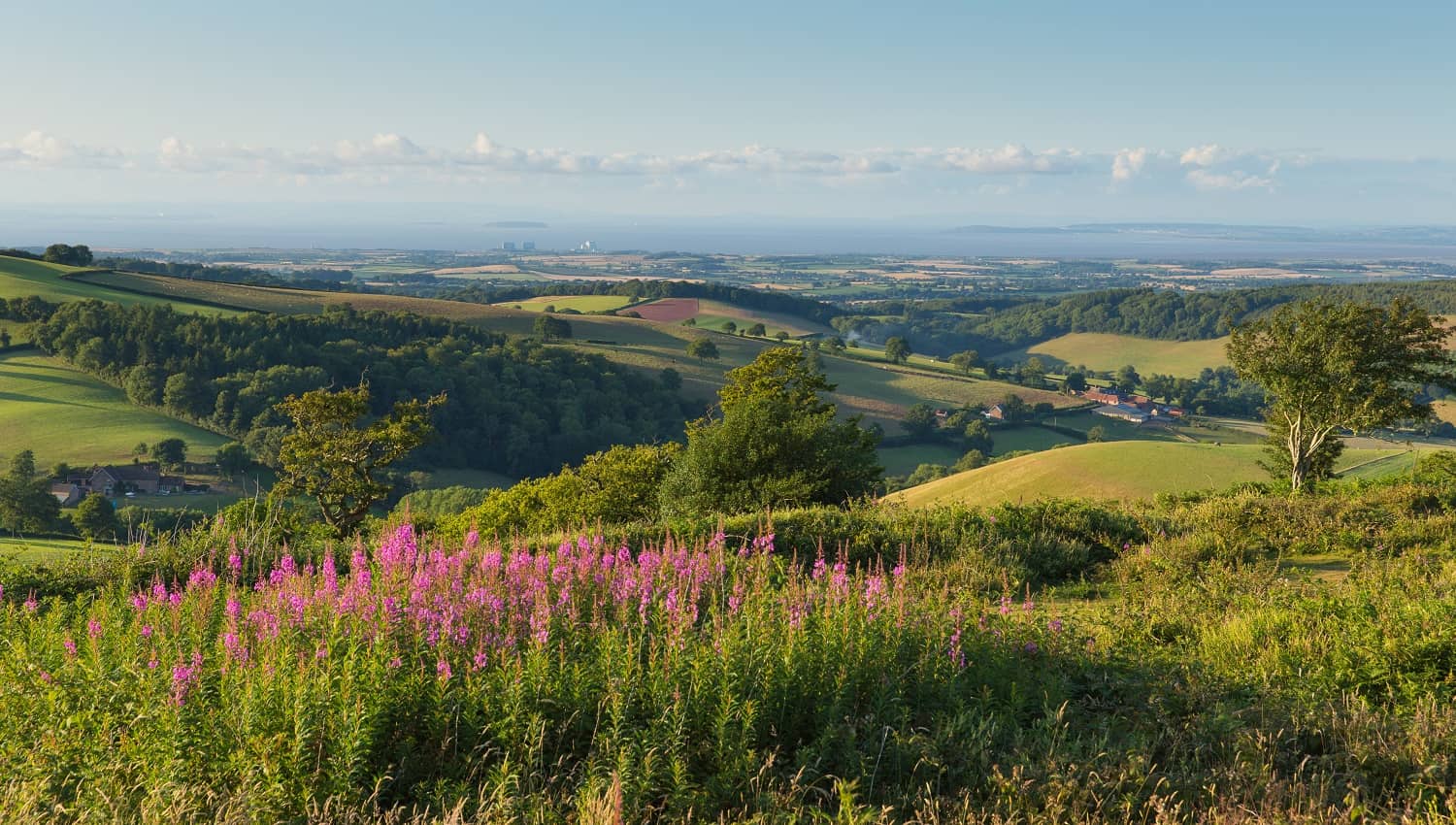 No other group of poets have had such a defining role in imagining the English landscape than the Romantic Poets, with the  1798 publication of Wordsworth's and Samuel Taylor Coleridge's Lyrical Ballads going on to change the shape of English literature and man's relationship with nature forever.
Here, you had the results of their hours spent wandering through the hills and valleys of Cumbria and West Somerset, with words that aimed to convey the deep impression left on them by the English landscape.
Nowadays, walkers can discover what made these routes so evocative for Wordsworth and Coleridge for themselves, with The Coleridge Way being one of more convincing examples of literary walks in Britain.
Selected by The Times as one of Britain's best autumn walks, The Coleridge Way begins at Coleridge's cottage, where you can observe the space in which he wrote his most famous works, including the "The Rime of the Ancient Mariner". Passing Wordsworth's lovely house on the way, this walk takes you through woodland, farmland, deep combs, the high moorland heath on Dunkery Hill, and secluded villages with ancient pubs.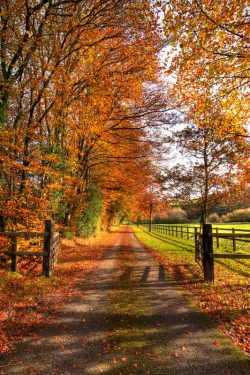 Coleridge drew upon the beauty of Exmoor in Autumn in his poetry. Here he describes as autumnal scene in Culbone (near Porlock):
"The hanging woods, that touched by Autumn seem'd
As they were blossoming hues of fire and gold,
The hanging woods, most lovely in decay,
The many clouds, the sea, the rock, the sands,
Lay in the silent moonshine – and the owl,
(Strange, very strange!) the Scritch-owl only wak'd,
Sole voice, sole eye of all that world of beauty!"
From Coleridge's cottage and Wordsworth's beautiful home in Alfoxton Park to the coast at Lynmouth, the trails passes Exmoor's quaint villages along the way as well as through the Quantocks Hills, home to an thriving population of red deer. Classified as England's First Area of Outstanding Natural Beauty, the Quantocks are a place of serenity and tranquillity.
However, for those who simply cannot get enough of the outstanding views this walking trail has to offer,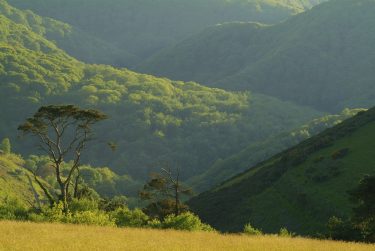 travellers have the option to extend their route on to Porlock itself, or even Worthy Woods. After Worthy Woods, the trail carries on until Doone Valley, Watersmeet, and finally, the South West Coast Path to Lynmouth.
The Coleridge Way is perhaps the best way to discover the understated beauty of Exmoor national park, and we're not the only ones singing the praises of this classic route. The Exmoor landscape is not as widely known as other areas in the UK, which is why The Coleridge Way is an ideal introduction to the UK's great variety of natural beauty. You can take The Coleridge Way at any time of year, although we recommended traveling there in either spring or autumn.
Having previously been followed by Samuel Taylor Coleridge and William Wordsworth, for a scenic literary experience, this walking trail is the closest way to getting to the same inspiring jaunts that inspired the romantic poets of England. Offering a range of breath-taking views, the Coleridge Way is the perfect walking holiday for those wishing to embark on a peaceful and intellectually stimulating journey. As William Wordsworth once said: "Let nature be your teacher".