---
Walking Holidays in Canary Islands
Combining diverse landscape with a perfect year-round climate that is never too hot and never too cold, the Canary Islands are something of a walker's paradise. Located off the north-east coast of Africa but forming part of Spain, these volcanic islands are home to a landscape and ecosystem so varied that in one day you can be hiking volcanoes, maneuvering your way through cloud forest, crossing alpine meadows or exploring pristine beaches.
Celtic Trails offers a number of walking holidays across the islands, each offering something a little different. Those seeking to balance challenging walking with cultural towns can find their ideal break in Tenerife, whilst those after something a little more remote should head to the islands of La Palma and La Gomera, both of which offer opportunities to explore lands hardly touched by man.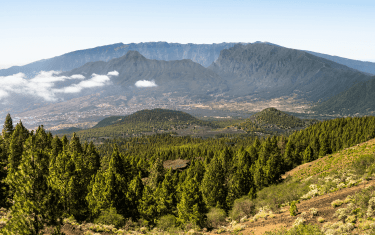 Untouched Beauty on the Island of La Palma Fondly known as La Isla Bonita (the pretty island), La Palma may be one of the lesser known Canary Islands, but with its dramatic and untouched volcanic landscape, it may be the perfect walking destination for those with a sense of adventure. Why this walk? Dominated by … Continue reading La Palma »
7 nights
68 mls

(view km)

Canary Islands
Moderate
Jan to Dec
£950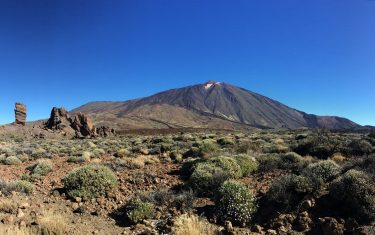 Walking on sunshine in Tenerife Year-round warm weather, varied volcanic landscape and exotic vegetation combine to make Tenerife the perfect destination for walkers looking for something a little different.
7 nights
45 mls

(view km)

Moderate
Jan to Dec
£900