---
Walking Holidays in The Channel Islands
Walking the Channel Islands…holidays where the day to day is conducted at a slower, more relaxed pace. For a Channel Island Walking Holiday, think clear water, round island trips and long stretches on unspoilt beaches as you make your way around some of The UK's most idyllic locations.
The accomodation on the islands is generally of a high standard, not to mention suitable for groups, solo walkers and family walking holidays in the UK. Holidays to the channel islands also offer the opportunity to visit smaller, even more idyllic destinations – such as Herm & Sark, two islands where cars have been banned from the roads.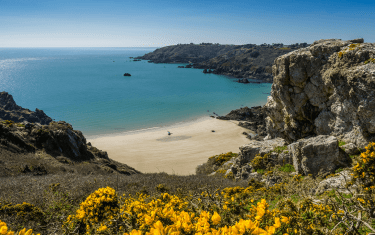 Although part of the British Isles, Guernsey is situated 31 miles west of the Normandy coast. Walkers who choose this destination will get to experience a taste of the exotic.
5 nights
38 mls

(view km)

North French Coast
Easy
Mar to Oct
£510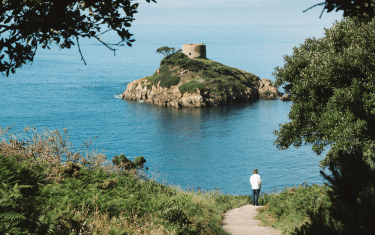 Jersey is situated just off the French Normandy coast. Boasting British and French characteristics, walkers will get the best of both worlds on their walking holiday.
4 to 6 nights
48 mls

(view km)

Easy to Moderate
Mar to Oct
£435